Tomato and Anchovy Pasta Sauce and Nero D'Avola
---
Posted on 18 January 2022
We always think that if you can make a half-decent base for a pasta sauce, then you'll never have to worry about boring meals ever again. Two ingredients that will ensure any pasta sauce has bite, flavor, and base for any further ingredients you wish to throw at it, are tomatoes and anchovies. When cooking with tomatoes, it's very important to make sure you follow the Italian mindset and pay up a bit to get the best you can. Organic, vine-ripened tomatoes are available at any supermarket in the UK, and fresh tomatoes are the best bet if you've got a pasta dish on the weekly menu already. But if it's a great backup option you're after, then make sure you buy decent passata or tins of chopped tomatoes. When it comes to anchovies, don't worry too much about the fresh fish, you need nothing more than the tins of anchovies that, again, you can get hold of easily on the weekly shop. What we'll do is take you through a basic, Southern-Italian-themed pasta sauce. Very quick and simple, it's a perfect recipe to have in your back pocket for evening meals in the middle of the busy working week.
INGREDIENTS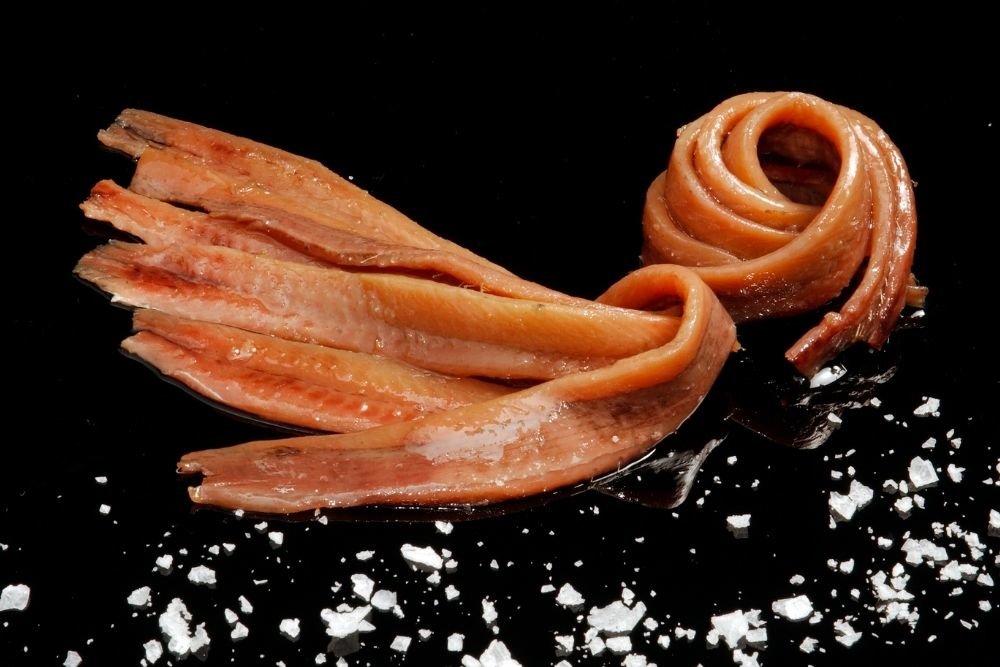 Olive oil
1 large onion, finely diced
3 cloves of garlic, finely diced
50g tin of anchovies (in olive oil)
200g Fresh tomatoes, roughly chopped
4 pieces of sun dried tomatoes, chopped
100g of black olives, pitted and chopped
500g parboiled fresh pasta
A handful of fresh basil, torn
Salt and pepper to taste
METHOD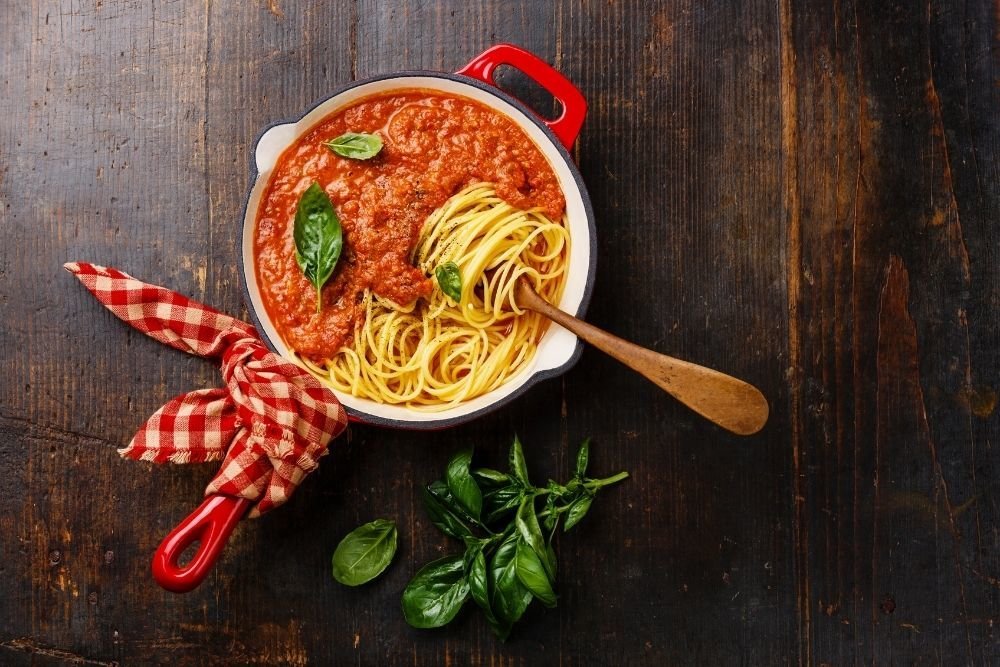 1) Warm a splash of olive oil in a deep frying pan (with a lid) on medium heat.

2) Add the onion and garlic and anchovies, and sauté for 3 minutes, stirring occasionally, until the anchovies begin to "melt".

3) Add the fresh tomatoes and sundried tomatoes, stir well, then place the lid on.

4) After three minutes, lift the lid and stir in the olives, then replace the lid.

5) After another two minutes, add the parboiled pasta and a twist of sea salt, stir in and replace the lid.

6) After 2 more minutes, stir well, add the torn basil leaves, stir well again, and serve immediately with a glass of red.
WINE PAIRING
The joy of tomatoes and anchovies is the fruitiness of the tomatoes, and the saltiness of the anchovies, really pop the flavors of fruit-driven red wines. If we add the southern Italian kick with the olives and the sun-dried tomatoes, then it's to Southern Italy we go to look for our perfect pairing. We've picked out Nero D'Avola as the grape variety to go for. For years, Sicilian grape growers made beautifully ripe, and fruit bulk wines that ended up in blends all over Italy. Investment in the island's wine industry since the 1990s has seen more wineries spring up, and Nero D'Avola becoming a true export success story with its consistent ripe and juicy fruit flavors.
Entry-level wines are perfect for a mid-week glass of red over a bowl of delicious pasta, and we'd recommend having a decent stock of Mezzogiorno's Nero D'Avola to fit that particular bill.
For something a bit more special, but still amazing value for money, check out Centopassi's organic Nero D'Avola blend for that extra intense kick of berries, spices, and herbs.
---
Related post