Libiamo's Christmas Jukebox - 5 Top Wine Pairings for your Favourite Christmas songs
---
Posted on 14 December 2020
Yep, don't worry, you don't have to read that twice, you read it correctly the first time! We're going to take some of the best Christmas Songs around and pair them up with some of the fine Italian wines we've got on our Christmas offer to get you in the festive mood!
Pairing wine and music is genuinely a "thing". From tie-ups between wine retailers and record shops to full-blown doctoral research papers. People who really back this idea go long and deep into the pitch, the tone, the rhythm, and even the number of instruments in the backing band and how that relates to the complexity of the wine.
Luckily for you all reading this, we're not that high brow. What we do believe though is that like music, wine has a feeling to it. It induces emotions in us when we pop the cork, pour the glasses, swirl and sniff, and get to imbibe the gorgeous liquid bottled just for us!
So without further ado, here we go into Libiamo's Christmas Jukebox:

White Christmas – Bing Crosby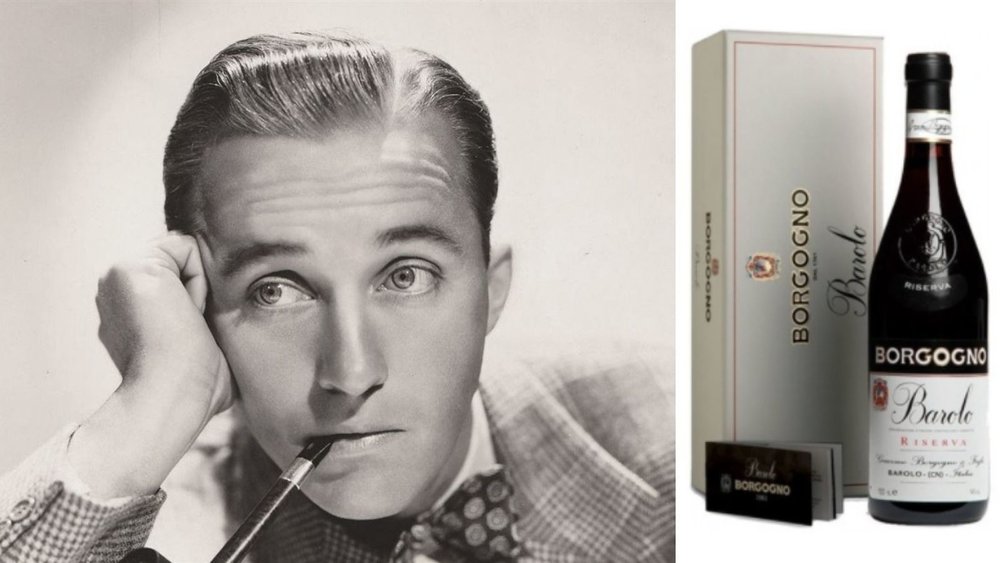 Yeah, we went there. Straight for the classics. Irving Berlin, when he penned White Christmas back in 1940 declared: "Not only is it the best song I ever wrote, it's the best song anyone's ever written!" Bing Crosby performed it for the first time on Christmas Day 1941, and it became a fast favorite, even spawning a similarly titled 1954 film starring Bing himself. With Bing's version now boasting sales of over 50 million worldwide, it just doesn't feel like Christmas until you've heard it!

PAIRING – Barolo DOCG Riserva 1985 by Borgogno

We needed a classic wine, smooth and lush and warming, and of course, ageing beautifully. It didn't take us long to work out Borgogno's Barolo Riserva DOCG 1985 ticks every box. A perfect pairing on a cold winter's night.

All I Want For Christmas Is You – Mariah Carey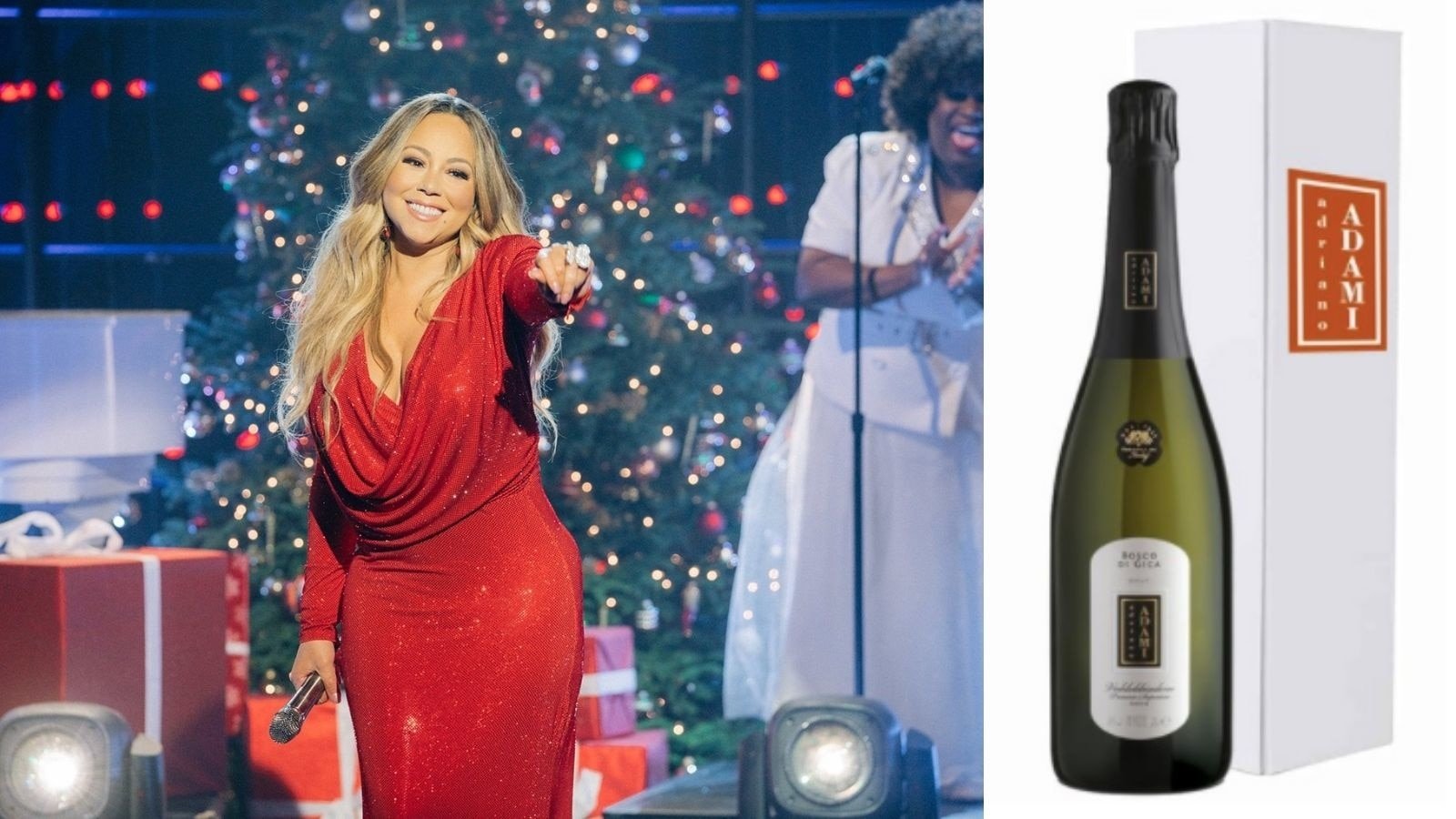 This is surely Christmas pop perfection. Mariah Carey actually co-wrote and co-produced this bouncy love song back in 1994 and it's gone on to become the best-selling Christmas single by a female artist with 16 million sales. Don't let the perceived corniness and bell chimes fool you, this is a serious soul tune, with style, swing, and doo-wop influence.

PAIRING – Adami Prosecco Superiore Valdobbiadene DOCG "Bosca Di Gica"

To pair with this song we wanted something that screams "fun", but has a hidden depth of luxury all the way through it. Top-end Prosecco (look for the DOCG) not only has the bubbles to get the evening started but is full of concentrated green and citrus fruits and a mouth-coating saline minerality from those stunning hillsides of Valdobbiadene.

Fairytale of New York – The Pogues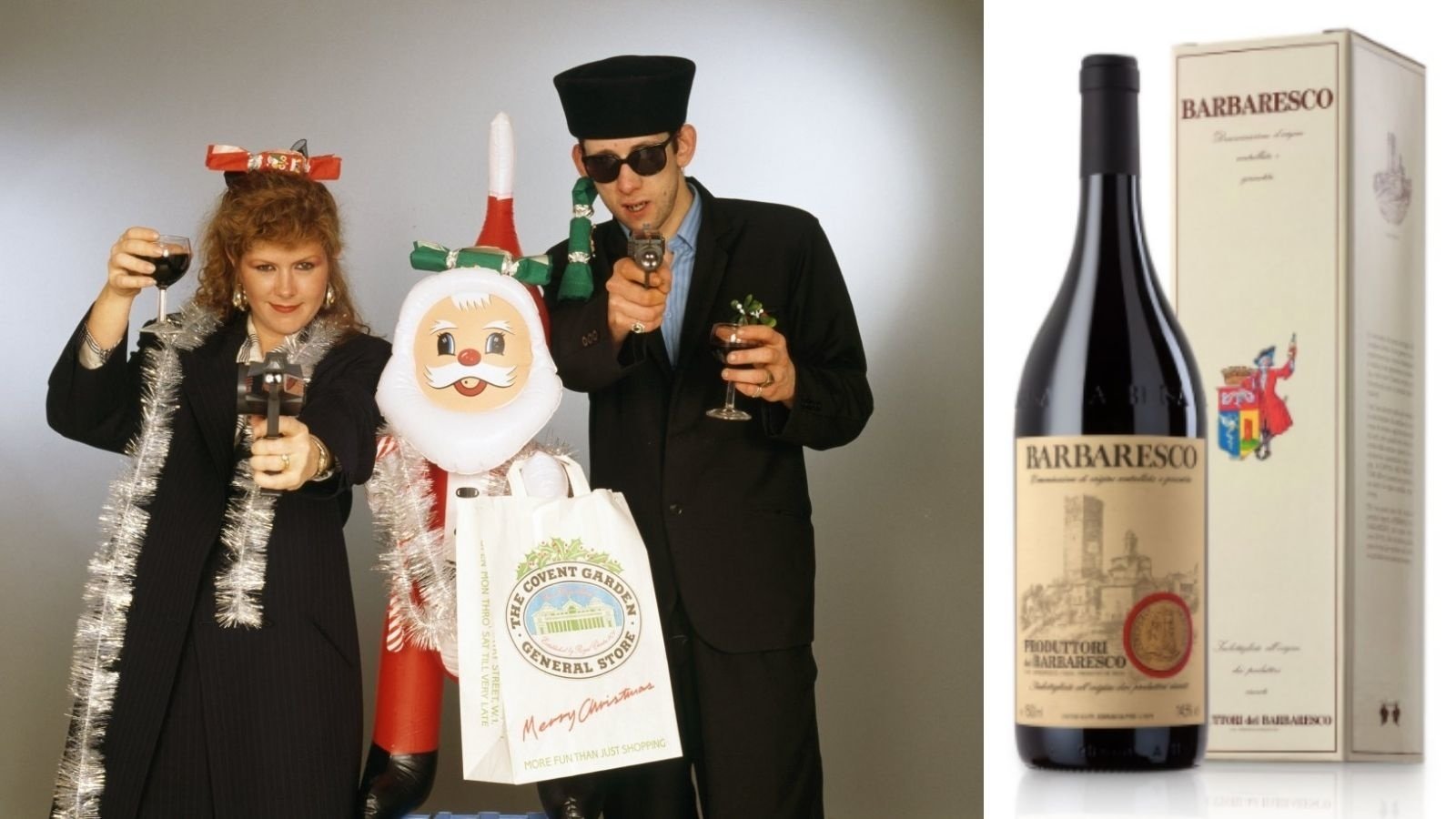 Often touted as one of the best songs to never make it to number 1, this Irish folk style ballad was released in November 1987 has ranked as the UK's favorite Christmas song and the most played Christmas song in the 21st Century. Shane MacGowan's original idea was two Irish-American broadway actors assessing where their lives had taken them. A bittersweet mix of viciousness and romance between the duet couple, it's a Christmas song from a completely different angle, from the poorer side of town, but with arguably more feeling, emotion, and love.

PAIRING – Barbaresco DOCG 2017 by Produttori del Barbaresco

Ok, it's a stretch to call Barbaresco the "poorer side of the tracks", but Barolo has undeniably the more regal reputation of the two Nebbiolo powerhouses. Barbaresco, however, lacks nothing in style and grace, and can often show itself to be full of emotion and depth. This is especially true in the hands of artists like the Produttori del Barbaresco.

Merry Xmas Everybody – Slade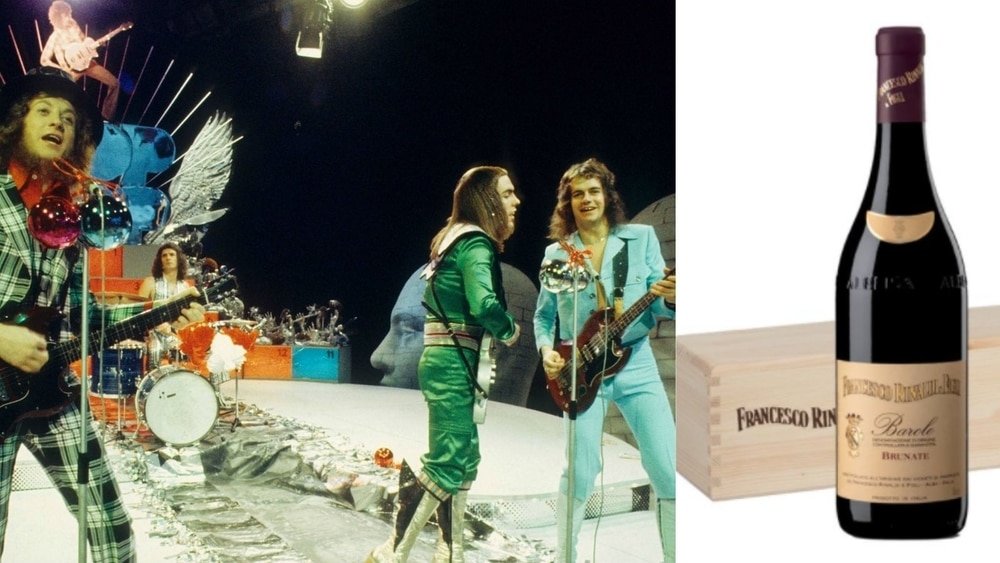 Slade's eponymous Christmas classic went to the top of the charts in December 1973. This bold and brash thumper opens up into something altogether more textured and flowing, that showcases the skill of Jim Lea's melody and Noddy Holder's lyric writing ability. Many have tried to make catchy Christmas tunes in the past and failed. Not these lads!

PAIRING - Barolo Brunate 2016 by Francesco Rinaldi

Younger Barolo can be very bold and brash straight out the bottle, but with an hour's decanting to allow the tannins to mellow, it can open up to show those gorgeous primary fruit flavors and arguably shows off the style and technique of Francesco Rinaldi better than aged versions.

Santa Baby - Eartha Kitt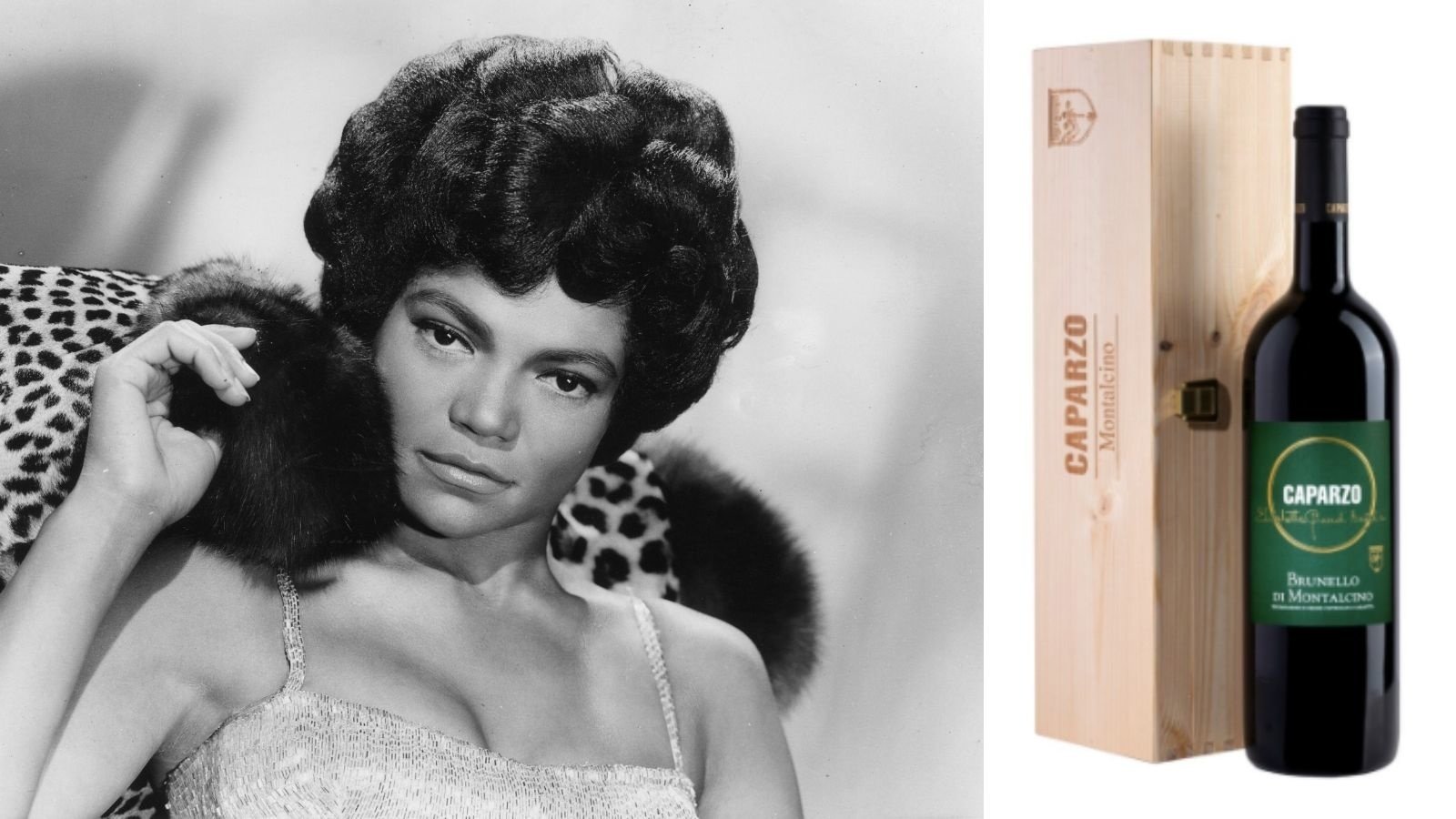 This sultry and smooth Christmas song was banned in many states in the USA on its release in 1953 for its overly "suggestive" lyrics. Consequent cover versions by the likes of Madonna and Kylie Minogue have done little to disparage the feeling of this being the sexiest Christmas song of all time.

PAIRING – Brunello Di Montalcino 2014 by Caparzo

Any wine you pair with this tune has to match it for sexiness and sultriness. Step forward Brunello di Montalcino. Arguably Sangiovese's most luxurious, smooth, and brooding incarnation, Brunello Di Montalcino is a sexy wine, and with 6 years of age Caparzo's Brunello is opening up beautifully to show off its sultry flavors.
So there you go, that's what we think when it comes to pairing music and wine at this fantastic time of the year. It's now up to you to get hold of the bottles, pop the corks, wind up the record player, and enjoy!
---
Related post