Classic Food Pairings with Verdicchio
---
Posted on 24 August 2021
This month's blogs have all been leading up to our Wednesday Wine Club tasting at the end of August on the white wines of Italy's east coast. As much as we've had a broader look up and down the country, we did single out one of the wines, Verdicchio Dei Castelli di Jesi, for special mention in a blog all of its own. Given the recent rise of quality of this iconic Italian white wine, it seemed fitting to do so. So for this month's recipe blog, we're going to have a look at a great food pairing with Verdicchio.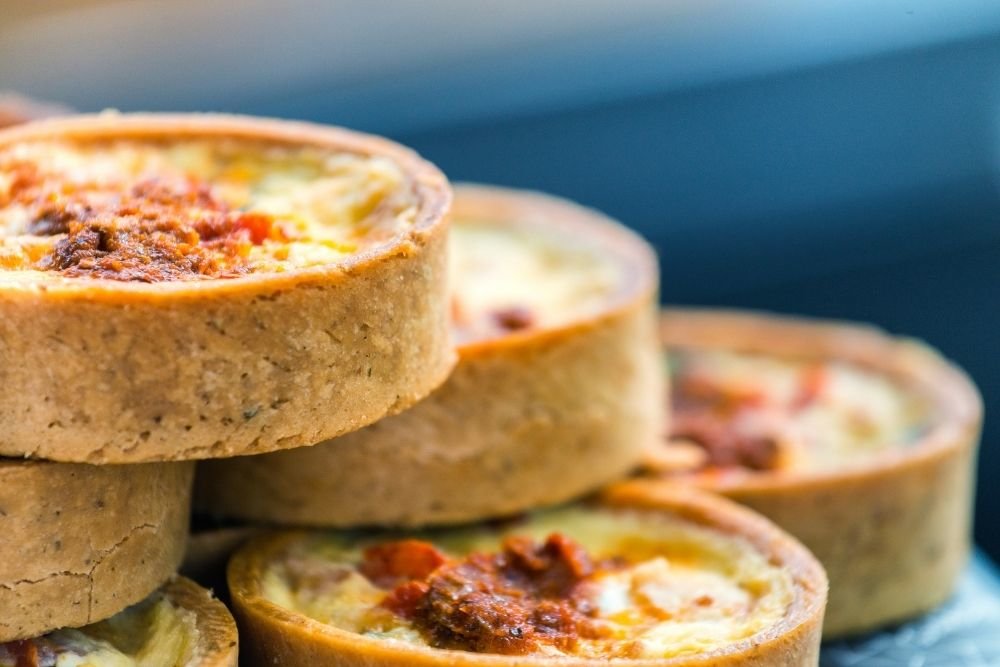 Possible Options
As ever, we start by thinking about what the wine typically tastes like. Reasonably high acidity, light to medium-bodied, slightly oily texture, with fresh peach, lemon citrus, and that lovely tell-tale bitter almond finish. So what are our options?
Seafood is an obvious choice, and with that acidic structure, you can get away with something a tad creamier, such as a seafood risotto.

If seafood isn't your thing, then staying on the creamy theme, how about a prosciutto quiche?

If you're having the wine as aperitivo, then a simple bowl of salted almonds would struggle to beat.
All these are good options to have. I think, however, it gives us a great chance to practice our Italian Classics and get making a homemade green pesto with pasta and pine nuts. The great thing about making this for yourself is you can control how much of each of the strongly flavored ingredients go in, i.e. more or less garlic, or more or less basil. The following recipe is from BBC's Good Food website, but of course, you should feel free to amend the recipe as you see fit.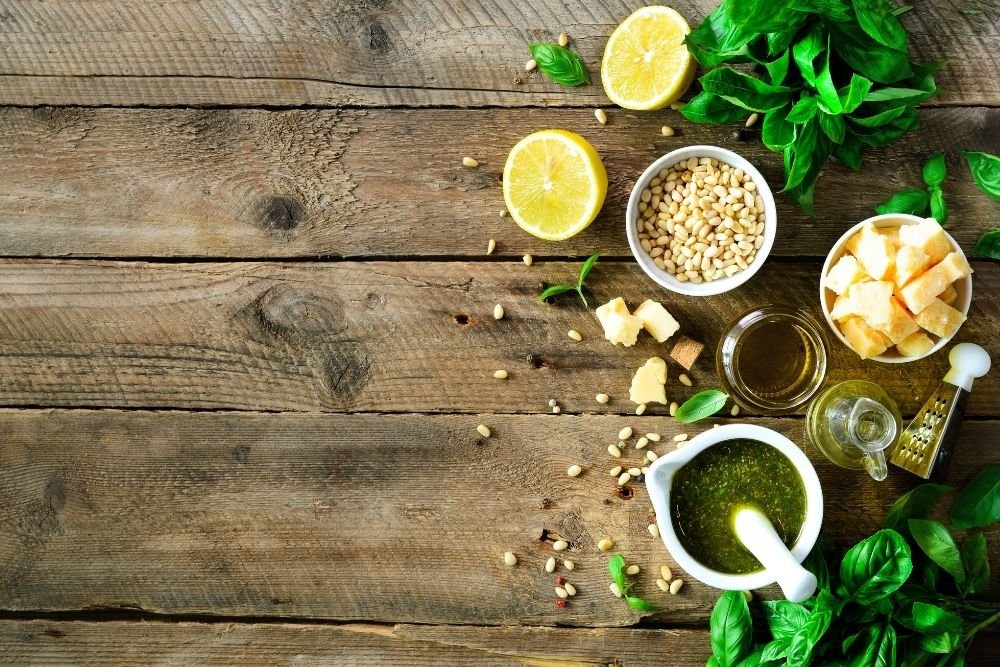 Ingredients
50g Pine Nuts
80g Basil
50g Parmesan (cut into chunks)
150ml Olive Oil
2 Garlic Cloves
To taste Salt & Pepper
Method
1. Heat the pine nuts in a small frying pan over low heat until golden.
2. Put golden pine nuts, along with all other ingredients into a food processor and blitz until smooth.
3. Serve with penne and top with a drizzle of olive oil, a handful of fresh pine nuts, and ripped fresh basil leaves.
Wines to Pair
Well, given the title of the blog, there can only be one option! Head over to Libiamo Wines online shop and pick up some of
Tenuta di Tavignano's Verdicchio Dei Castelli Di Jesi "Costa Verde".
---
Related post