The Perfect Valentine's Menu
---
Posted on 08 February 2021
With Valentine's Day just around the corner, it feels like this year it's taking on even greater significance. Those of us lucky enough to have that special someone in our lives will no doubt be ever thankful for the love and support we've all shown each other during the pandemic, and really feels like a perfect opportunity to thank your lover and friend for all they've done.

We've got a host of fabulous Italian wines on offer on our site to get your glasses filled with the best wine for Valentine's Day, so you can celebrate each other the best way you can. But we also thought we'd add a few suggestions for Valentine's Day Wine Pairings on the blog for those of you getting ready to hit the kitchen to impress your other half this weekend…

Course One
Food: Oysters
Pairing: Spumante Rosé Brut Rosanna By Ettore Germano

Oysters (add some Caviar if you're feeling extra flush) are the perfect way to start the evening's meal. A known aphrodisiac, the fresh and salty tang wakes up your taste buds for whatever comes along in the rest of the night.
For the pairing, we've gone for Ettore Germano's fabulous Metodo Classico. Made from 100% Nebbiolo grapes, the brut style has plenty of freshness to match the oysters and gorgeous red fruit to pair with the various garnish options for the oysters, including (dare I say it) a cheeky dash of Tabasco!

Course Two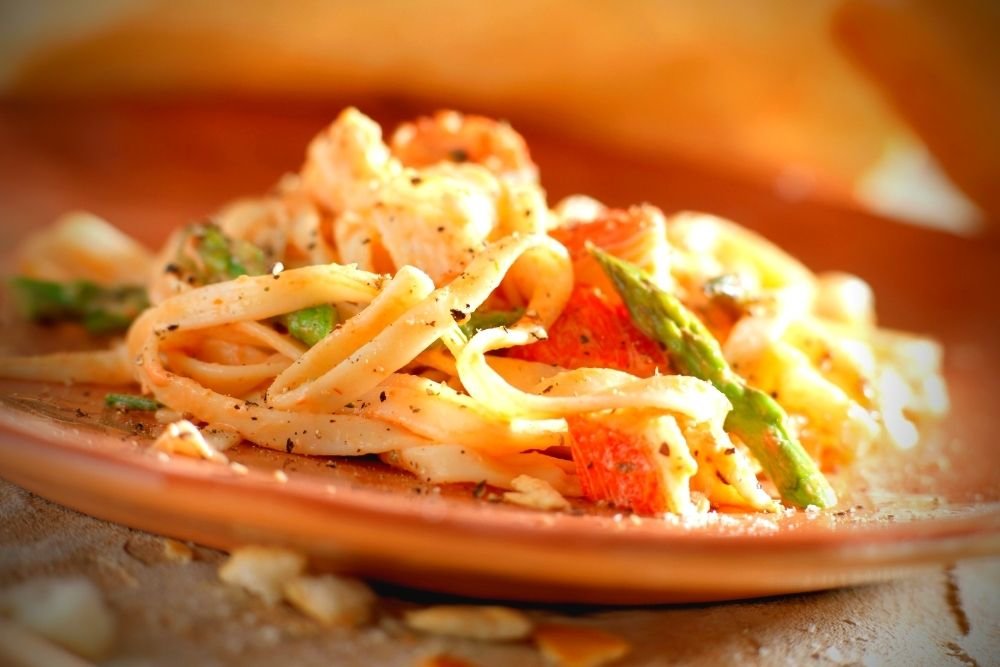 Food: Lobster Linguine recipe
Pairing: Derthona Timorasso Dei Colli Tortonesi by Borgogno

Lobster, a favorite of the stunning seaside town of Alghero in Sardinia, exudes luxury and passion with its meaty and succulent texture. Whether you're a fan of oven-roasted or shelled and tossed with linguine, the butter or olive oil, along with fresh herbs make this a truly mouth-watering continuation of the meal.
We're pairing up the lobster with Borgogno's Timorasso, a nearly extinct grape variety from Piemonte, resurrected in recent years by a group of dedicated producers. Floral and aromatic on the nose, the fresh citrus and stone fruit pairs with the lobster juices, whilst the salty minerality pairs beautifully with the flesh of the lobster.

Course Three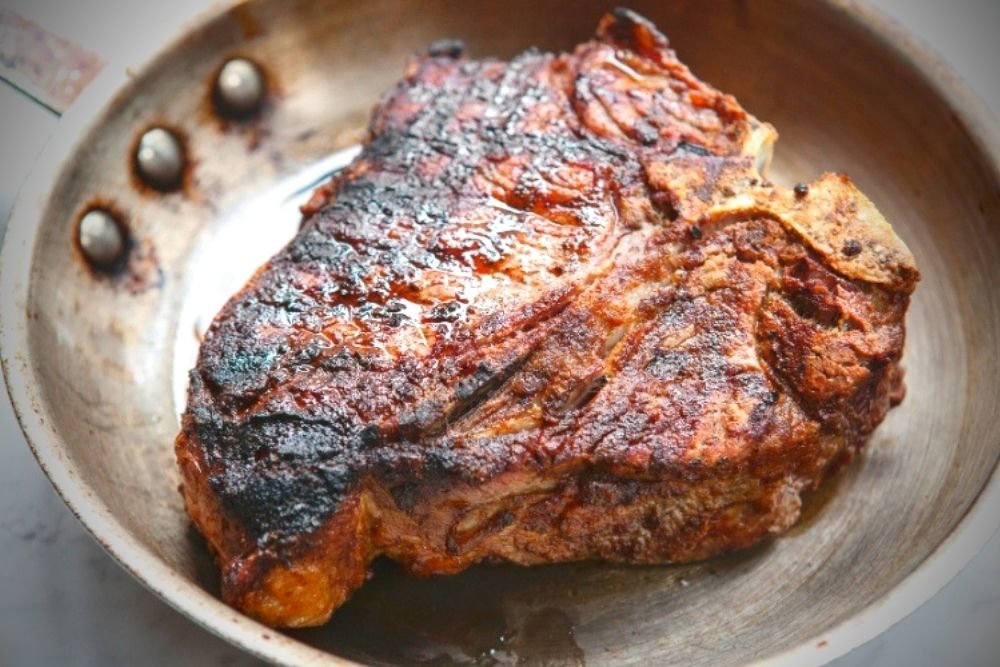 Food: Fiorentina Steak recipe
Pairing: Nobile di Montepulciano Salco by Salcheto

Fiorentina steak is an impressive twist on a Porterhouse Steak, cut thick and seasoned with no more than a dash of salt and pepper. We know it's a cliché, but what better than red meat to bring out the animalistic intent as the evening progresses?
We're pairing the steak with a seriously luxury wine in the shape of Salcheto's Nobile di Montepulciano. One of Tuscany's oldest registered red wine styles, this Sangiovese based wine spends 6 years aging before release, with 2 in oak and 4 in the bottle, to ensure its perfect condition when you pop the cork. The flavors of earth, cedar, leather, and spices are perfect with the steak alongside the firm but ripe tannins.

Course Four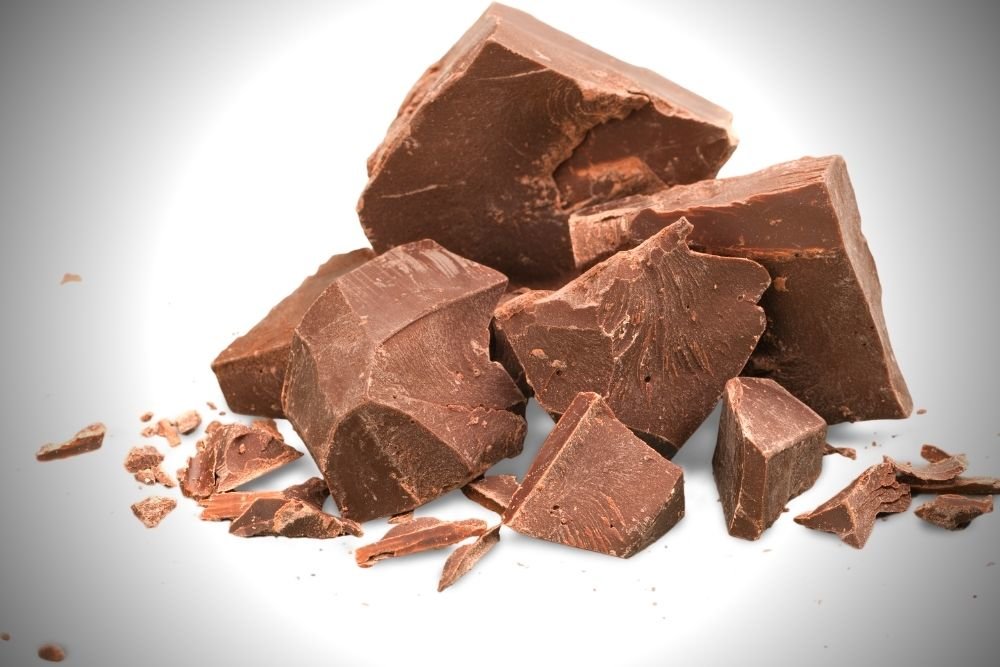 Food: Chocolates
Pairing: Recioto della Valpolicella Classico Le Pergole Vece by Le Salette

The endorphin explosion of high-quality chocolates at the end of the meal can't be underestimated. Look for the finest, most sustainably produced chocolates you can buy and you can enjoy them with a clear conscience…depending on what you're doing as you eat them!
Recioto della Valpolicella is a sweet wine made from dried grapes and vinified slowly over at least 3 years of oak, amphora, and bottle aging. The result is a luscious red wine with sweet dark cherries, sweet spice, and soft supple tannins to add to the velvety texture of the chocolate.
---
Related post