Abruzzo; Central Italy's Secret Gem
---
Posted on 08 July 2021
When we think about the wines of Italy our minds usually tend towards the famed hills of Barolo and Barbaresco in Piemonte or the rolling hills of Chianti and Brunello in Tuscany. Those that have done a bit more exploring might look to the volcanic lands of Sicily or the vines planted on the slopes of the Alpine foothills in Alto Adige. But few, I'd imagine, would even think about Abruzzo, let alone mention it. But maybe it's time for us wine lovers to start taking this central region of Italy a bit more seriously.

Brilliant Terroir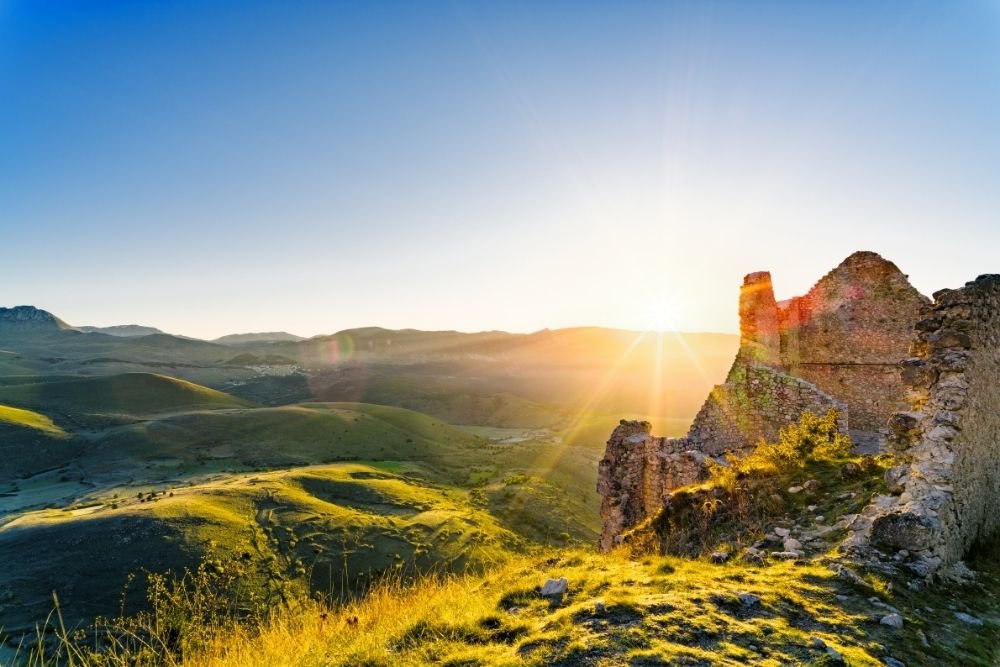 Abruzzo is on the eastern shores of Italy, neighboring Lazio across the famous Apennine mountain range. It's that mountain range that dominates the territory around here, with breathtaking hilltop villages and vineyard sites that slope all the way down to the long Adriatic coastline. With such a fabulous array of slopes, aspects, and soils, as well as a warm Mediterranean climate, Abruzzo really is in a perfect position to make some fabulous wines.

A Star Grape Variety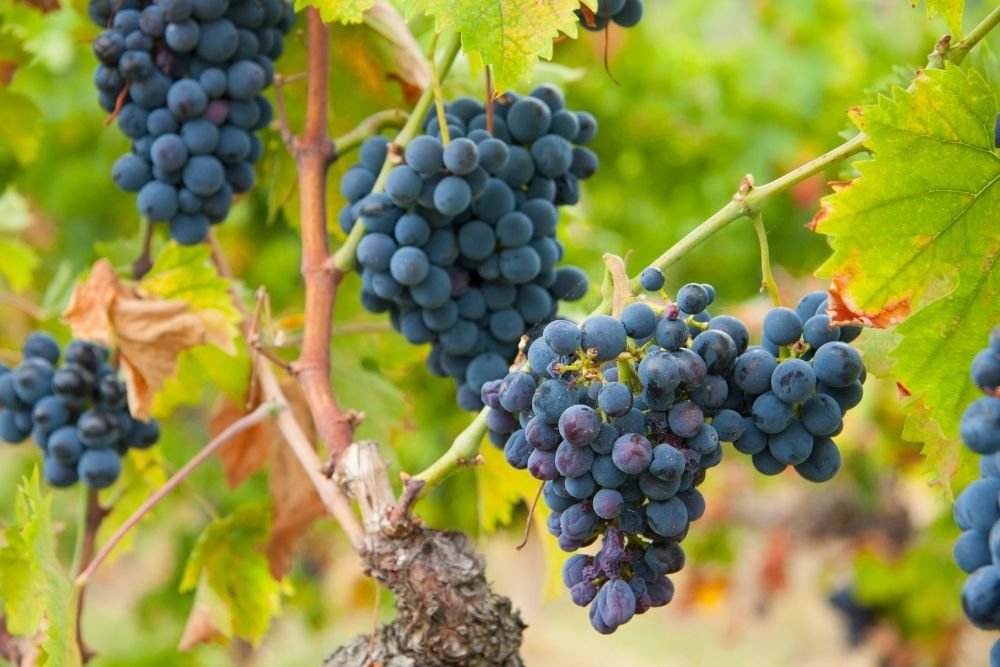 Abruzzo is home to one of the most brilliant red grape varieties in the whole of Italy. Montepulciano D'Abruzzo (not to be confused with the town of Montepulciano in Tuscany) produces good quantities of deeply colored, refreshing, and fruit-driven wines. If handled well it can produce very good quaffing wines to grace any dinner table, or some serious oaked, wild fruited, Syrah-like wines.

An Iffy Past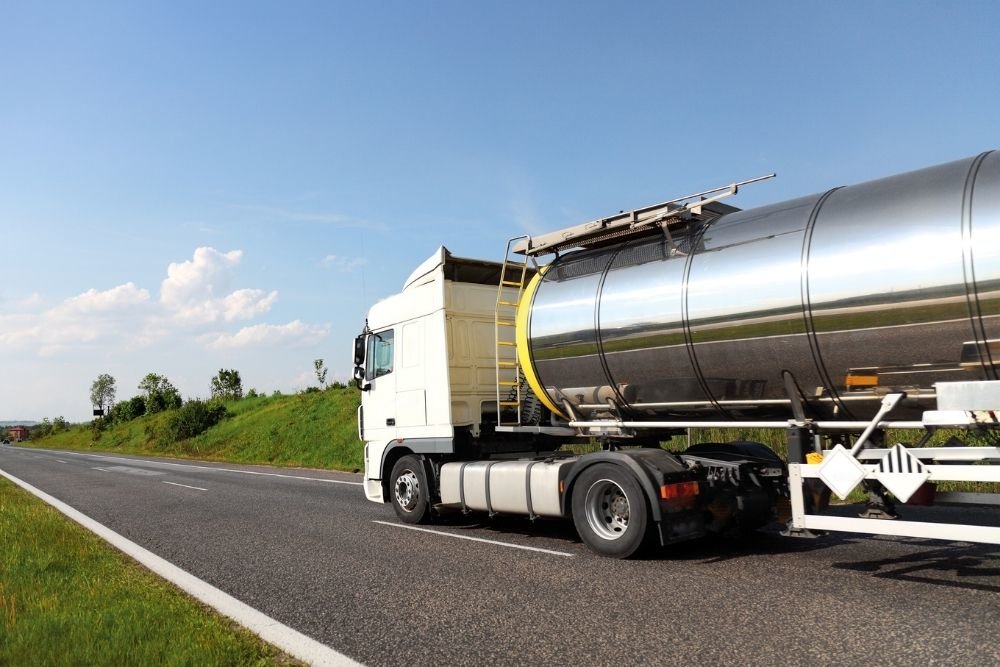 So why do we not hold the wines of Abruzzo in higher esteem? The disappointing answer is that recent history has left huge reputational damage. In the 1970s and for the next few decades, the local wine authorities saw the commercial upside in mass-producing wines for a thirsty global market and packing out every Italian Restaurant's wine list between the North and South Pole. It worked in the short term, but at what cost? By the 1990s the New World was producing better wine at the same price point, and the distinction for regions across Italy was to promote culture and luxury in their wines. The reputation for the wines of Abruzzo, including that of the prized Montepulciano D'Abruzzo, was unremarkable and cheap.

What's Changed?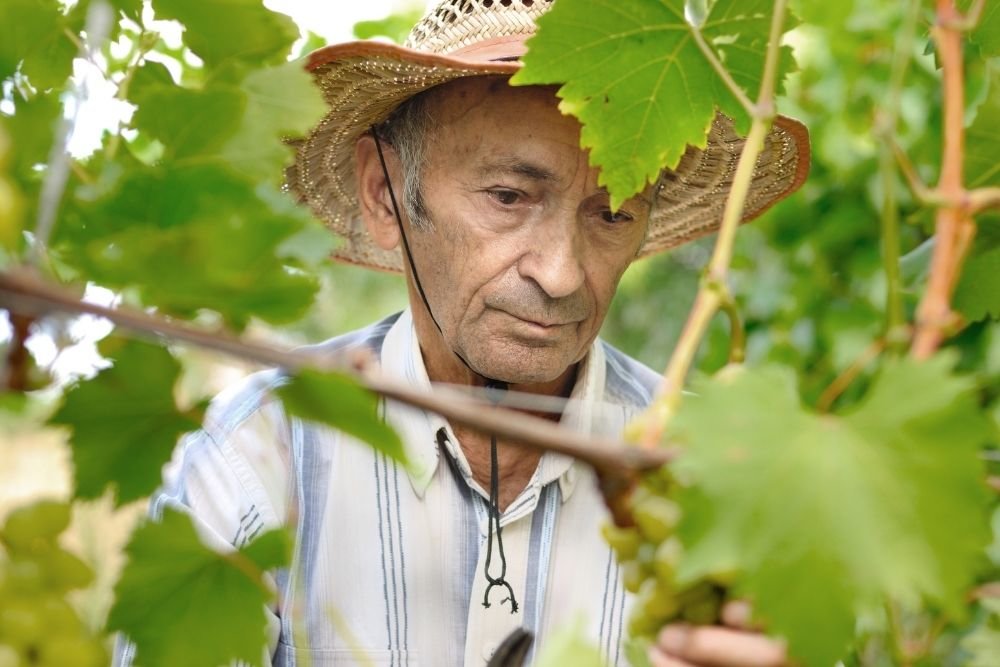 In the past 20 years (more in the case of some producers), the quick-buck-merchants have moved on leaving the committed producers to stay and rebuild the reputational damage. Producers like Caldora are still making good value wines, but wines with a distinct varietal edge. If it's a Montepulciano it tastes like a Montepulciano. If it's a Trebbiano, it tastes…well, you get the point! On top of that, you have high-end producers like Cataldi Madonna showing the full potential of the best grape varieties situated on the best slopes for viticulture, producing wines like their 'Giulia' Pecorino or their 'Malandrino' Montepulciano. These are wines worth respect from any wine lover, but also still at very affordable levels, something that is all too rare in the world of wine these days.

Abruzzo feels like it's finally about to fulfill its potential and become a big region for Italian wine. We need to take note.

Great wines from Abruzzo to try

Trebbiano D'Abruzzo by Caldora

One of the most planted site grape varieties in the whole of Italy, Abruzzo is arguably Trebbiano's spiritual home. This is a fresh, bright, fruit driven wine with a full and floral finish, perfect for fresh fish dishes or soft cheese.


Pecorino "Supergiulia" by Cataldi Madonna

This Pecorino, from one of Italy's finest white wine producers, is selected from their best plots of the Giulia vineyard. White flowers, grapefruit, lime, and crunchy minerality. Perfect with a large platter of seafood.


Montepulciano D'Abruzzo Yume by Caldora

As much as so many Montepulciano D'Abruzzo wines are made to be fresh and fruity, it can develop superbly in oak, and Caldora's Yume does just that with 6 months in barrel leaving spice and chocolate additions to the thick red and black fruit and a smooth tannic structure. Fabulous with lamb chops.


Book your ticket to our Wines of Abruzzo Tasting

At the end of this month, we'll be meeting up online to taste through three fabulous wines from Abruzzo and talk our way through this stunningly beautiful wine region. Join us on Wednesday 28th July at 7pm.

Cheers!
---
Related post