Nebbiolo wine... Tough skin, soft heart!
---
Posted on 03 August 2020
The Nebbiolo wine… far beyond the fog!

Whoever thinks for a short second about the most renowned and high-end Italian wines would immediately spot Nebbiolo reds as the most perfect resume of the whole northwestern region of Piedmont. Nebbiolo wine can be literally sublime on the nose and palate and its name does bear inside a part of the mystery; derived from nebbia - meaning fog, it broadly evokes the local foothills on cool autumn mornings, when the valleys and vineyards lie hidden under a ghostly blanket.
If done right, all in it is charming when not thrilling, a little like Pinot Noir actually with which it shares some fussiness in the vineyard and terroir extreme sensitivity traits.

In the very beginning was the Nebbiolo grape…

Let's say that, "Once upon a time there was a demanding thick-skinned black grain with allure and a strong personality… ". The Nebbiolo grape variety is something. It is highly susceptible to poor weather conditions and picky about where it grows, requiring good drainage and a long, bright season - above the fog level obviously in order to receive as much sunshine as possible!

It flowers earlier than most of the varieties, ripens far later and can also struggle to ripen fully.

Despite all these (damned!) features, it is the basis of 17 DOCs and DOCGs wines and has become a beloved niche variety in north and south America's wine nations, South Africa or Australia where the soils and climate make it taste wildly different.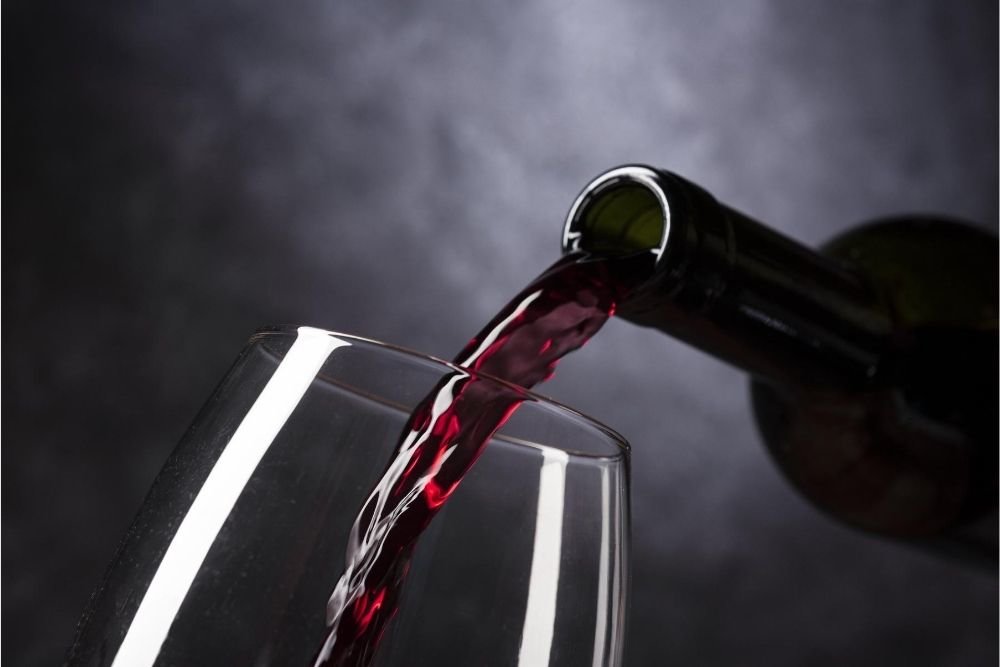 And this indigenous grape makes a powerful but surprising Nebbiolo wine

Nebbiolo-based wine is stunning. Do not be fooled by appearances… even if looking as pale as Pinot Noir - yes, this one again - it is bold, full-bodied and highly tannic (what can also mean rough, bitter nectar that needs at least 10 years to settle down). And after just a few years of vintage, its deep ruby color might even have faded to garnet or even to a beautiful brick orange! It's got quite a distinctive scent often described by wine experts as "tar and roses" and a notable aging potential – as long as there are good acidity and depth of fruit.

Some Nebbiolo wines like Barolo and Barbaresco - which are produced exclusively in the Langhe district - are amongst the world's most revered reds while others are far more confidential but pure gems. That is the case of Carema for instance which is often referred to as "the Barolo from the mountains"; this Carema Classico, one of its best examples from the very well-known Produttori del Carema social cooperative, will never ever disappoint you.

Barolo - known as the "King of Wines and the Wines of Kings" - has got a cult status as one of the finest wines in the world. It is a robust and fragrant wine with strong tannins that pairs well with rabbit, veal, and lighter game. It will usually drink well after 10-15 years even if some of its best examples can age for 30-50 years; it will get by then an incomparable richness and complexity.

Barbaresco tends to be as aristocratic as Barolo but rounder and more approachable at an earlier stage; however, it is still an age-worthy red that keeps on developing and blossoming after a couple of decades. It is characterized by rich spicy flavors and its best examples - like this Barbaresco Cottà made with passion, expertise, and respect by the famous Albino Rocca winery - are simply irresistible, pure, and elegant.

Last but not least, a few other high-quality Nebbiolo wines make interesting alternatives Alike Ghemme, Gattinara, or Roero, they come from younger soils and are usually not as tannic nor long-lived than the above-mentioned stars.
Wines labeled as Langhe Nebbiolo are also released sooner even if they might age well (especially the Riserva). They are mostly varietals that still share much of the full-bodied character, good structure, and distinctive aromas of their prestigious siblings. Try this Langhe Nebbiolo by Oddero… and be prepared to feel the earth and the heart of the Langhe!
---
Related post