The Magical Wines of Sicily
---
Posted on 02 November 2020
Sicilian wine, much like its culture, has a large and varied history. Once famed for Sicilian sweet wines and the Sicilian fortified wine, Marsala, it is now the dry wines from regions such as Mount Etna that are currently interesting wine lovers from across the world. Sicilian white wines can be fresh and fruity or deep and powerful. Sicilian red wines can fine and elegant or heady and warming. Sicilian wines, a lot like the rest of this island melting point, do not disappoint.

Sicily's incredible history
Wine is ingrained into the cultural history of pretty much every country in Europe. If you love wine, you love history and vice versa. And few places can rival the diverse history and cultural melting pot status of Sicily. Phoenicians, Greeks, Carthaginians, Romans, Germanic Tribes, Byzantines, Arabic Superpowers, and then Normans. And that only gets us to the middle ages!

Regardless of each rulers' views and consumption rates of alcohol, Sicily has always worked on the basis of trade. Trade-in wine has been important to Sicily since the 8th Century BC and arguably brought the vine to mainland Italy. So plenty to thank it for!
Unfortunately, modern history was not so kind to Sicilian wine, with interesting government strategies in the 1960s to the 1980s meaning Sicily became known for bulk wine. A miserable triumph of quantity over quality ensued until surplus wine lakes and oversupply made people rethink this strategy.
Thankfully for us, the turnaround has been amazing, with top winemakers arriving from all over the world, desperate to take their part in the history of Sicily's wine culture. Modern Sicilian wines are amongst the most exciting in all of Italy.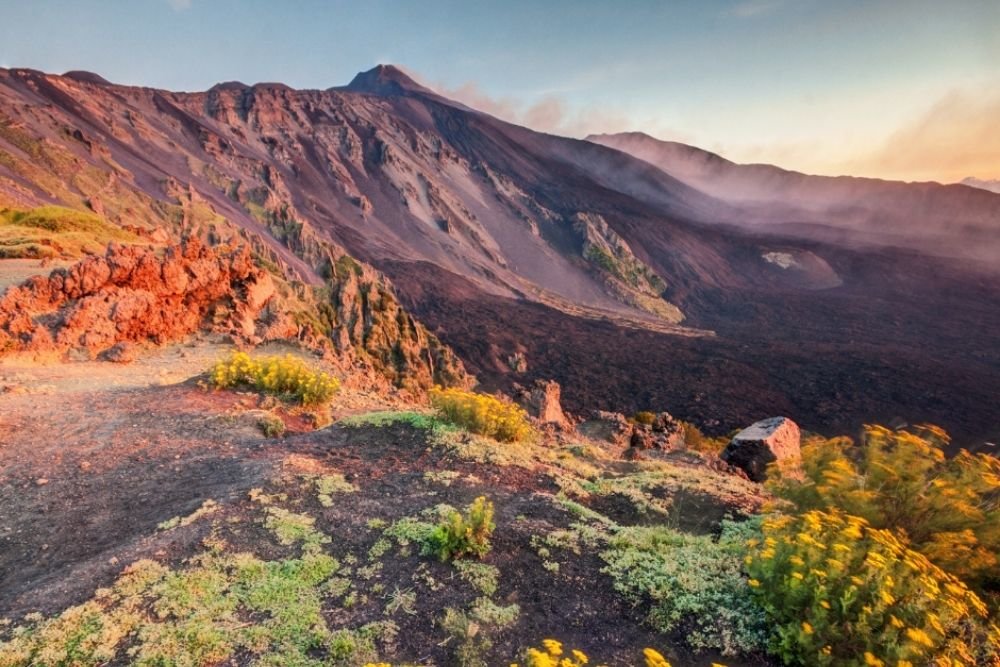 An island continent
One of the reasons so many winemakers and investments have arrived on the island is the sheer scope of winemaking options available. The climate and topography are picture-postcard stuff if you want to make a full range of top-level wines.
You have great plains and extensive hillsides with excellent exposures to the abundant sunlight. That sunlight and the range of hot days and cool nights mean long and reliable ripening periods across the island leading to full-flavored and elegant wines, especially in the increasingly highly prized vineyards on the volcanic slopes of Mount Etna in the east.
Those of you into gardening will also know that soil makes a large difference to the health, productivity, and standard of the vine. The geological community recognizes 12 orders of soil, and Sicily has seven of them. This really is a playground for top quality winemakers to explore.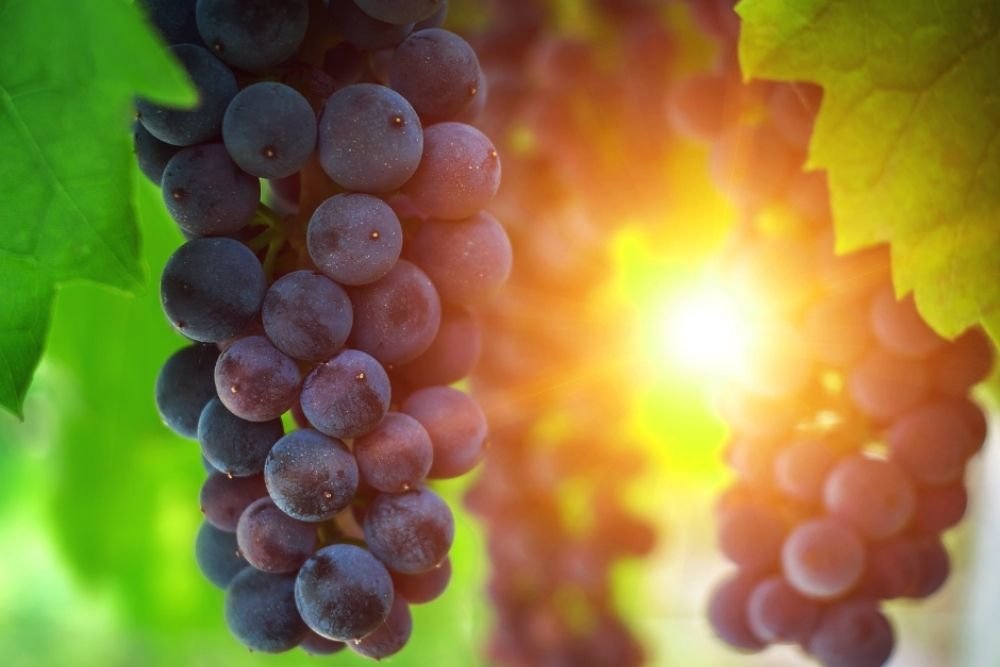 Looking after their own
Having a large variety of local grapes has sometimes been seen as a negative, especially during the years of competing with bulk Merlot and Cabernet Sauvignon on the export markets. The move towards the premium end of the market, however, has seen winemakers find much more suitable positions for varieties such as Syrah, which is now thriving in Sicily.
The emergence on the international scene of their very own grape superstar, Nero D'Avola, has given many grape growers confidence. This deeply colored and tannic red wine is a great blending component, but also now being made into a wonderful, age-worthy varietal wine. Faith in local grapes such as Frappato (red), Catarratto (white), and Nerello Mascalese (red) has blossomed, and led to some of the most exciting and surprising wine experiences to come out of Italy for decades.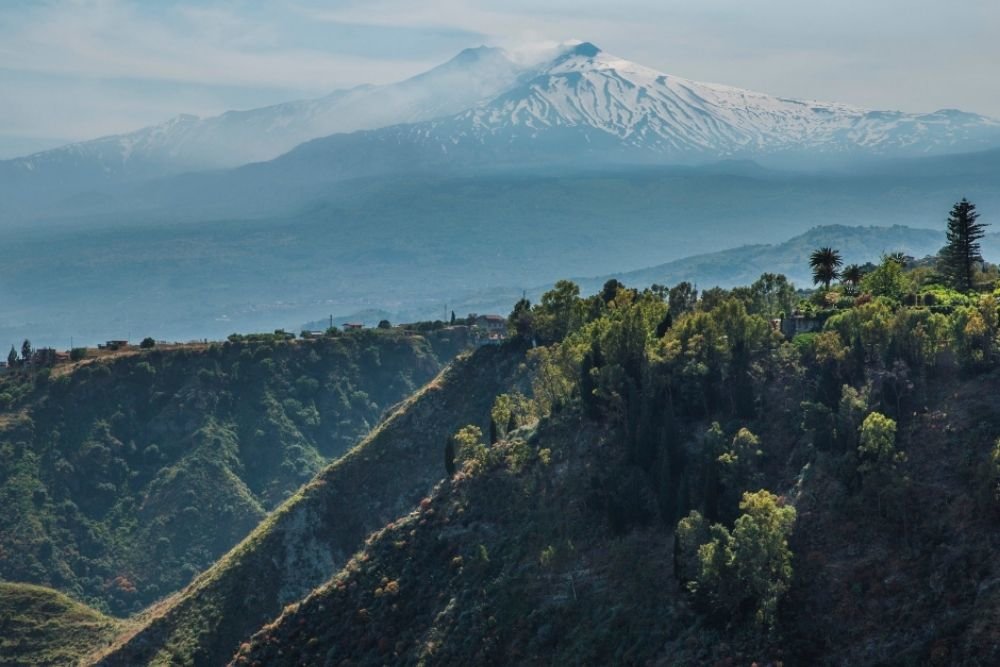 Premium is the way forward
The wine world is increasingly interested in Mount Etna, and Etna DOC as a wine-producing region. With vineyards dotted across the north, east, and south-facing slopes of this 3300m high volcano, you would think there's space for everyone. But with prices for land now a staggering 150,000 euros per hectare, it only goes to show how many want to be there, and how premium the future is for such a sought after area.

Lest we forget however the other labels coming out of Sicily. Further south is the rare Cerasuolo di Vittoria DOC, a blend of local varieties Frappato and Nero D'Avola. Across the island, wines designated IGT Sicilia are increasing in luxury and standard, as winemakers enjoy the lower restrictions to make the wines they want to make. They're also increasingly wines we want to drink!

Top Sicilian Wines available online
At Libiamo, we've got some fabulous Sicilian producers and Italian wines. You can head over to the Sicily page on our website for the full range, but make sure you don't miss these highlights…

Benanti Etna Rosso 2017
The Benanti winery is committed to producing only high-quality wines, from vineyards located on different slopes of Mount Etna to highlight the uniqueness of the many different terroirs within the Etna DOC region. Benanti is considered both an iconic producer and a pioneer that has set a very high standard and has certainly inspired other wineries.
Their Etna Rosso is ruby red in color with delightfully intense ripe, red fruit aromas, and a softening touch of vanilla. The less tannic Nerello Cappuccio balances the higher tannins of the Mascalese and together produce a wine of both elegance and character, with a persistent finish. Try this wine with red meats and mature cheeses or, even better, with Sicilian beef involtini in tomato sauce.
90 points from WineSearcher
3.7/5 from Vivino

Benanti Carricante Etna Bianco Superiore 'Pietramarina' 2016
Benanti's top white wine displays delightful complexity on the nose and palate, with aromas of ripe citrus and a touch of tropical fruit, as well as intricate hints of lemongrass, orange blossom, and an almond nuttiness with a final twist of star anise. You can simply enjoy this wine on its own, but food pairing ideas include more elaborate fish dishes such as swordfish involtini with capers, tomatoes, and olives.
90 points from WineSearcher
4.0/5 from Vivino

Centopassi Grillo "Rocce di Pietra Longa" Organic 2018
Centopassi is the viticultural soul of those social cooperatives that, under the banner of Libera Terra, cultivate land and vineyards that have been confiscated from the Mafia. All the vineyards are organically farmed. Centopassi has been named one of the five candidates to win the Wine Star Awards of Wine Enthusiast magazine in the category "Innovator of the year", due to the project's exceedingly noble, local, and ethical focus.
This Grillo is gold in color, with aromas of yellow peaches, ripe citrus fruits, mimosas, raw hazelnut, and smokey notes. On the palate, it's structured and soft with vibrant acidity and minerality. This wine goes brilliantly with grilled jumbo shrimps, grilled squid, or chicken roulade.
89 points from WineSearcher
3.7/5 from Vivino

This article was written to provide insight into the magical wines of Sicily. If you enjoyed this, why not check out our in-depth look at the fabulous wines of Piedmont.
---
Related post