Perfect Wines for Valentine's Day
---
Posted on 14 February 2022
Valentine's Day is the day that we dedicate each year to love and romance, but one that can often seem fraught with pressure to perform! We're all bombarded with emails, offers, and social pressures to buy cards, chocolates, cuddly bears, and more. At Libiamo, however, we think the simplest and most effective way of showing your love on February 14th, and to set the perfect mood, is through an evening of exquisite food and wine. In this blog, we've picked out 3 of our most fabulous wines to pair with your night of passion and romance. When choosing the best wine for Valentine's Day, it's about so much more than just flavors and precise pairings. Your sparkling wine needs to look and feel luxurious, whether used for an aperitivo or any other activities you have in mind that night. The reds need to pair with more than just the main course, especially if you decide to skip pudding! So with all that in mind, here are some wonderful wines that we think fit the bill perfectly…
THE PERFECT VALENTINE'S DAY SPARKLING WINE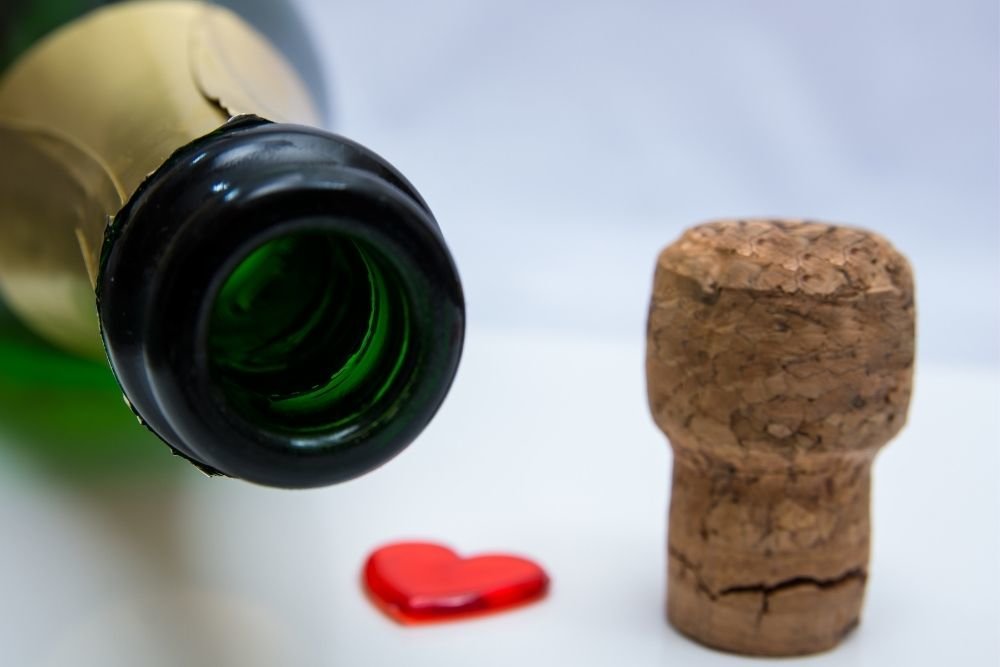 The first choice for any Valentine's Day wine pairing must be bubbles. We often forget that all our senses are at play when we eat and drink, a trick that the top restauranteurs of the world (Heston Blumenthal at the Fat Duck) have known and harnessed for a long time know. A great quality sparkling wine looks, smells, feels and tastes great. It even sounds great if you listen hard enough! It's the perfect place to start to get all your senses buzzing for the evening ahead.
Our pick for sparkling wine is Ettore Germano's "Rosanna" Spumante Rosé Brut from northwest Italy's Piemonte region. This producer is famed for their high-class Barolo wines from the commune of Serralunga D'Alba. The current chief, Sergio, has pushed the offering to include the fabulous Riesling Herzù, and also a pair of Metodo Classico sparkling wines that includes the rosé, "Rosanna", from the region's superstar grape; Nebbiolo. The ripe red fruits, rose petals, and biscuit yeast notes are joined by a fine, creamy mouthfeel, and long refreshing finish. Serve as an aperitivo, or pair with an array of shellfish starters. Perfect for dipping fresh strawberries too!
THE PERFECT VALENTINE'S DAY WHITE WINE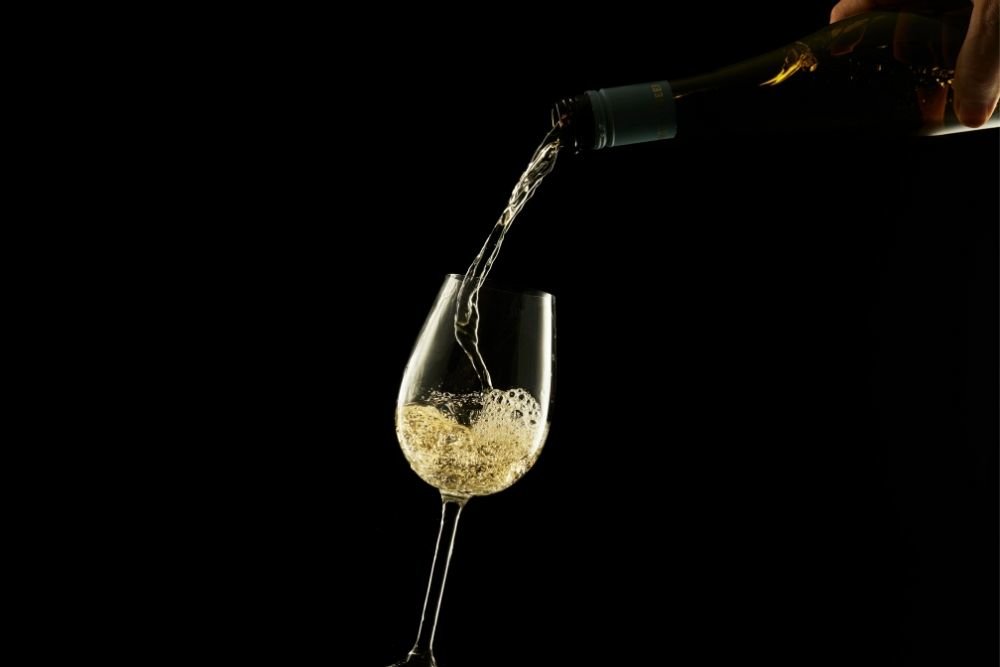 As much as we give huge credence to the role played by bubbles and red wines, a luxury white wine can easily be the showstopper on the night. It ties the early evening aperitivo to the rest of the dinner and often has to stand up to a range of flavors throughout a variety of nibbles and first courses, and often beyond. Of all the fabulous regions for white wines in Italy, it's to Alto Adige we turn when we want a sure-fire superstar.
We've picked out the Nova Dominus Terlaner from Cantina Terlano. Under cellar master extraordinaire, Rudi Kofler, the world-famous co-op has won international acclaim for this blend of Pinot Bianco, Chardonnay, and Sauvignon Blanc. Stone and tropical fruits are joined by herbs and spices, and a salty minerality that makes this a perfect wine for popping the flavors of any dish including caviar, salmon, and even rare steaks.
THE PERFECT VALENTINE'S DAY RED WINE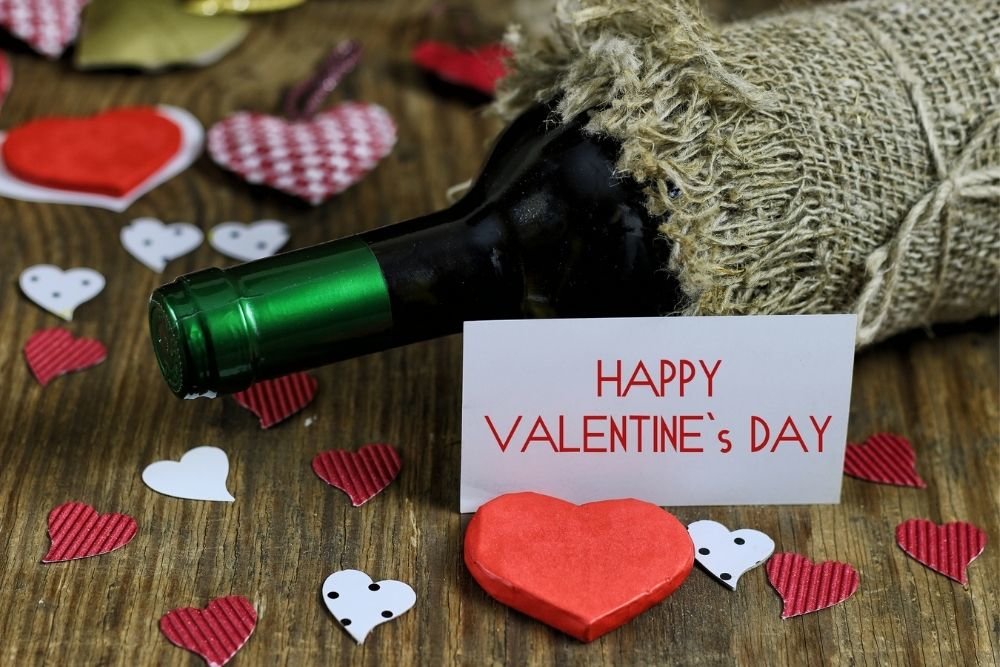 There's something deliciously satisfying about the first time you put your nose to a glass of luxury red wine and take a drag of those heady aromas. It satisfies your immediate lust for flavour and builds the anticipation for the sip to come. It looks completely evocative of high-end dining and oozes class. You owe it to yourselves to add a hedonistic red to any romantic dinner.
Few red wines in the world can rival the pleasures of a beautifully made Amarone Della Valpolicella, and this 2016 by Le Salette is definitely that. Heavily influenced by the large proportion of the Corvina grape, this wine has a lusciously deep, dark red colour and has aromas of ripe and dried red and black fruits, prunes, liquorice, and coffee. The wine pairs beautifully with a range of red meat and game dishes, cheese, or even chocolate no matter how you decide to eat it!
We hope you enjoyed these St Valentine's Wine Pairing ideas. Our wine range is chosen specifically to give you the very best that Italy has to offer. We hope that no matter what you choose, Libiamo can go some way to setting the perfect mood for you and your loved ones to celebrate each other on your special night.
---
Related post