Grape harvest in Italy and around - the season is on!
---
Posted on 28 September 2020
The challenge of harvesting in 2020

Grape harvest in Italy or anywhere else is… nothing but the perfect timing.
The exact and crucial date is decided year by year, aiming at the fruit's perfect level of ripeness (the later the harvest, the sweeter the grapes - the over-matured ones being reserved for dessert wines). It is defined by the type of grapes and the purpose of the winemaker but also depends on the location of the vinery and obviously the climate conditions of the particular year.

This tough 2020 season is potentially the most troubled ever in the wine history around the world. Climate change holds new surprises every year in the vineyard and the current Covid-19 crisis has made it undoubtedly even more complicated to manage. Substantial stocks, little storage available, production to be curbed… this vintage will be slightly scarcer but it is fortunately announced of an outstanding quality! Optimism reigns among producers in several wine regions and this is really great news.
In Europe, this opus kicked off relatively early.
For instance in France - which is experiencing one of its earliest harvests of the past 650 years after heat and dry waves - some masked workers spread out in Burgundy in mid-August, carefully socially distanced. But what about our beloved Italian peninsula?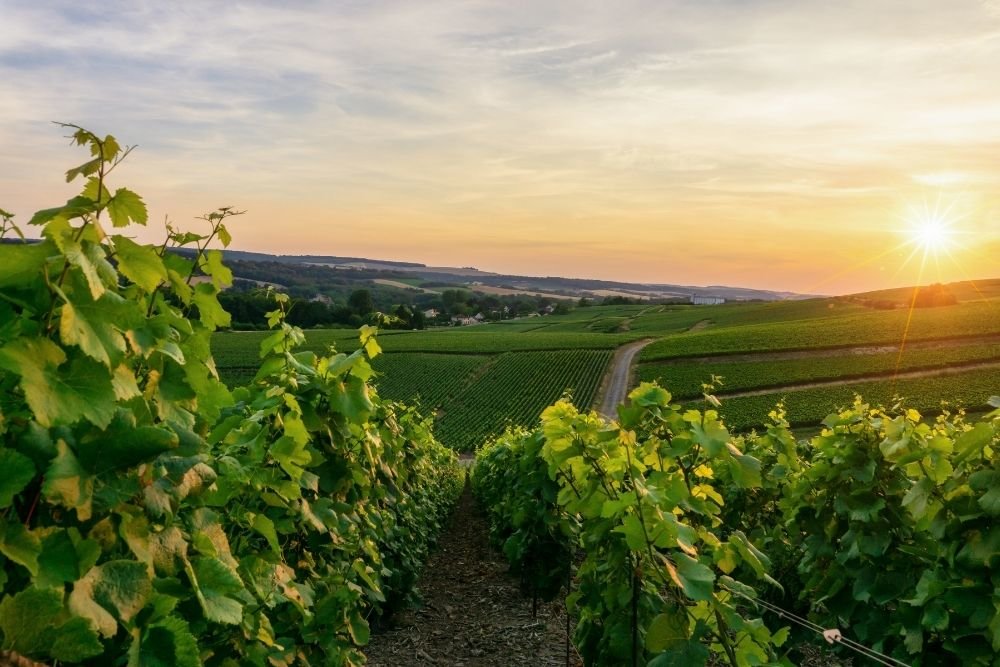 When are grapes harvested in Italy?

With 567 registered varieties, let's say that there is some work to do.
In fact, the grapes harvest in Italy - and all related wine festivals - also started a few weeks ago. It is in line with that of recent years… but ahead of about a month compared to 30 years ago, what is denying each time more seriously the famous "fill the kitchen in August and the cellar in September" proverb!
According to tradition, the Vendemmia of Pinot and Chardonnay for the production of sparkling wines opens the ball throughout the country; the cutting of the first bunches in Franciacorta started mid-August and was immediately followed by white rare grapes like Sauvignon Blanc or Viognier. It will then continue in September & October with red varieties such as Sangiovese (Tuscany and Emilia-Romagna), Montepulciano (Tuscany), Nebbiolo (Piedmont) etc; and will even end in November with Aglianico (Campania) and Nerello (Sicily and Sardinia).

What can we expect from this Italian vintage?

Basically, wines with beautiful potential.
A mild summer and just the right amount of rain guaranteed perfect ripeness in Tuscany - where an optimal Chianti Classico is expected - and Veneto, which already heralds excellent Prosecco at the 2019 vintage level.
So grape harvest in Italy is underway and great nectars will certainly emerge. Isn't it worth jotting it down and starting to celebrate?!
---
Related post