Fall in love with autumn dishes & wines
---
Posted on 09 October 2020
Leaves are clogging up driveways, it's getting colder out there and dark drastically earlier, we begin to dream of velvet or cashmere textures, hot baths perfumed with essential oils, heavy duvets, chestnuts roasted in the fireplace, long epic books. Fortunately, heartwarming dishes – tied together with seasonal ingredients – and expressive and generous nectars help us keep going. Could we speak about these autumn wines as "comfort wines"? Yes, undoubtedly! They are bodied to take the chill from the air; balanced to tackle the mid-season; grounded enough to reassure us.

Here are 4 unbeatable fall dish & wine pairings to survive the season in the most effective Italian style:

Pici al ragù di cinghiale
Here is one of the most authentic dishes in Tuscan cuisine. Pici are long hand-rolled noodles that combine beautifully with gamey meat sauces - wild boar ragù in this case, instead of the classic minced pork and beef. A ragù in northern and central Italy is a staple tomato-based meat sauce simmered for hours with celery, onions, carrots, wine, and garlic.
When it comes to wine pairing, such a rich and robust tasting dish needs full-bodied red nectar with austere tannins to cut through and highlight its fatty, savory meaty goodness. A Barolo or Brunello di Montalcino would make great autumn wines options but this powerful but still balanced Vino Nobile di Montepulciano by Salcheto is an outstanding one.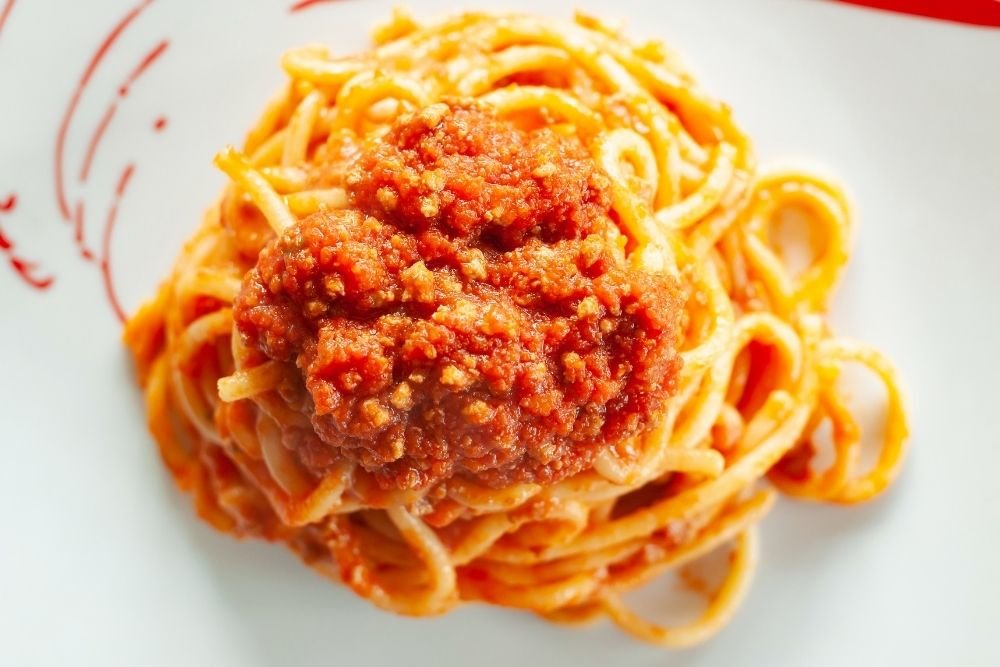 Pumpkin risotto
Praised by foodies and fancied by connoisseurs, pumpkin risotto is this kind of dish capable of conquering both the most refined palates and the simple gourmets. It is an institution in the cuisine of northern Italy, even more maybe in Veneto than anywhere else. Like many traditional dishes, it has peasant origins, the warmth of slow cooking, the chic of genuine flavors, and the taste of home. It suits just as well dinner for two as a Halloween crazy friend party, enriched with frightening sausages, slices of speck, or gorgonzola!
Enjoy it with some great but not too intrusive autumn wine that will gently complement the creaminess of the dish and the texture of the rice. A heady white Chardonnay might work but a red Sangiovese happens to be the best pairing for us: just try this medium-bodied, well-balanced, and fresh Chianti Classico Le Corti by Principe Corsini and tell us.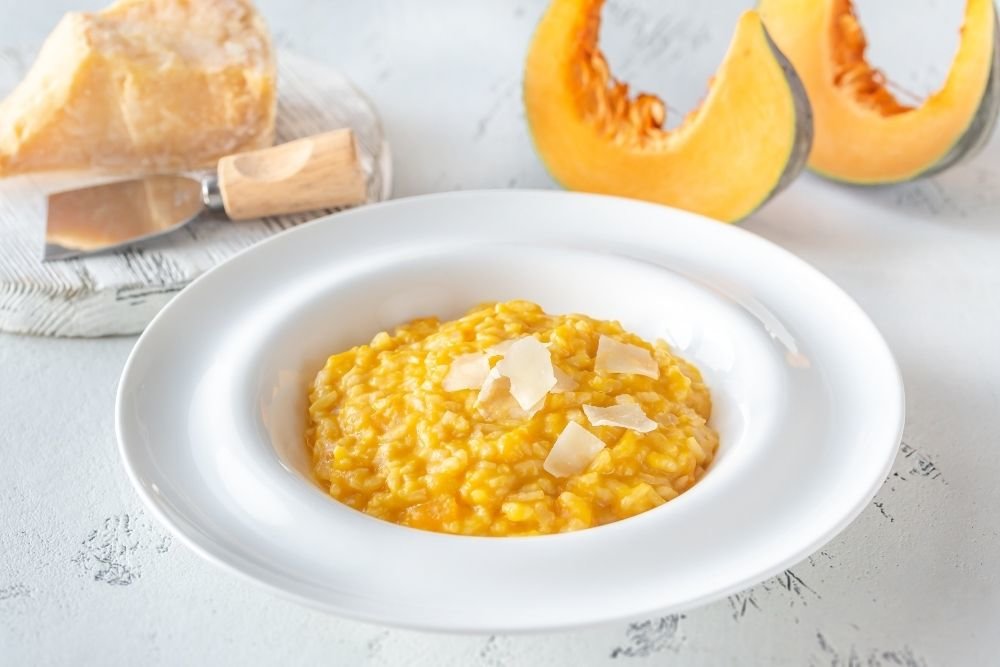 Tagliatelle ai funghi porcini
Porcini - "piglets" in Italian, apparently because those fleshy mushrooms hide under waste in the woods and fascinate the hogs! - are cooked with fresh egg pasta throughout the Italian peninsula; however, this classic 1st course comes from Tuscany. Their richness and right porosity to soak up the sauce and the flavors of the boletus make tagliatelle the best pasta combination ever. If you've previously hunt your best ceps, it is easy to pull off this succulent autumn recipe - if not, it might definitely take longer!
Nectar-wise, such an intense and enveloping dish pairs well with a medium to full-bodied autumn wine; it could be a textured red - to offset the density of the mushrooms and pasta - or even a buttery oaked dry white. Nonetheless, our perfect match would be either an earthy Pinot Noir or Nebbiolo like this structured and deeply flavored Gattinara Selezione by Travaglini.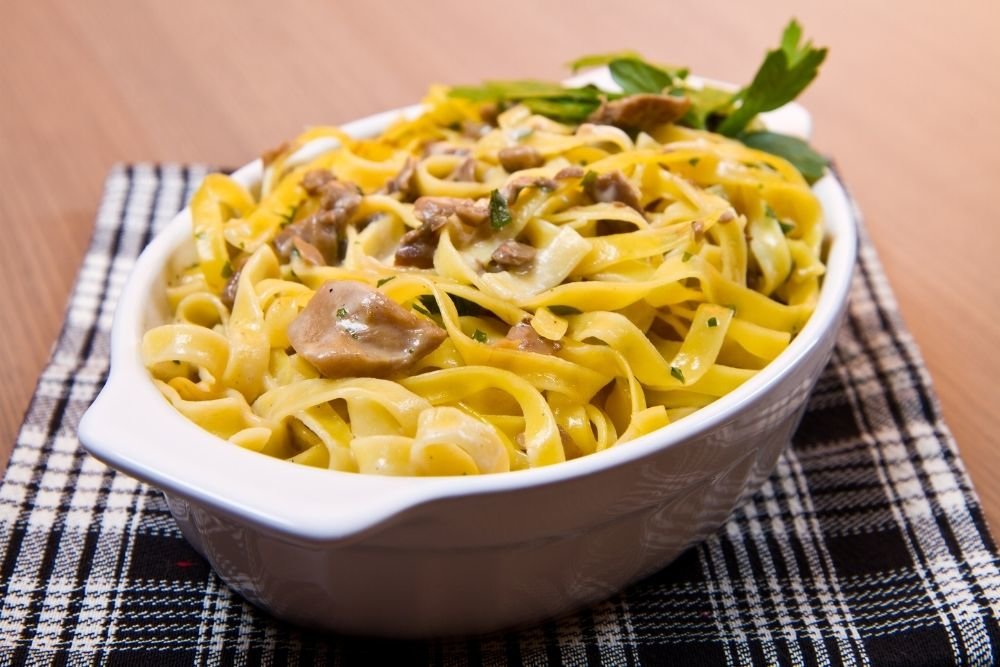 Tagliolini al tartufo
Still with fungus but the finest, most exciting, desirable, and "underground" one this time. Tagliolini al tartufo is a highly indulgent Tuscan dish, a pure riot of aromas and flavors; together with fresh egg pasta, it showcases the precious and unforgettable truffle - either black or white according to regions, tastes… and budgets!
Wine-wise, it all stands in gently contrasting the earthy rusticity of the truffle with mouthwatering acidity and/or pleasantly drying tannins to counter the pasta's unctuousness. A Nebbiolo red pops up as a quite natural choice for autumn dishes & wine pairings… and what else but this powerful and aromatic Barolo Serralunga by Ettore Germano, blessed with some of the best vineyards around!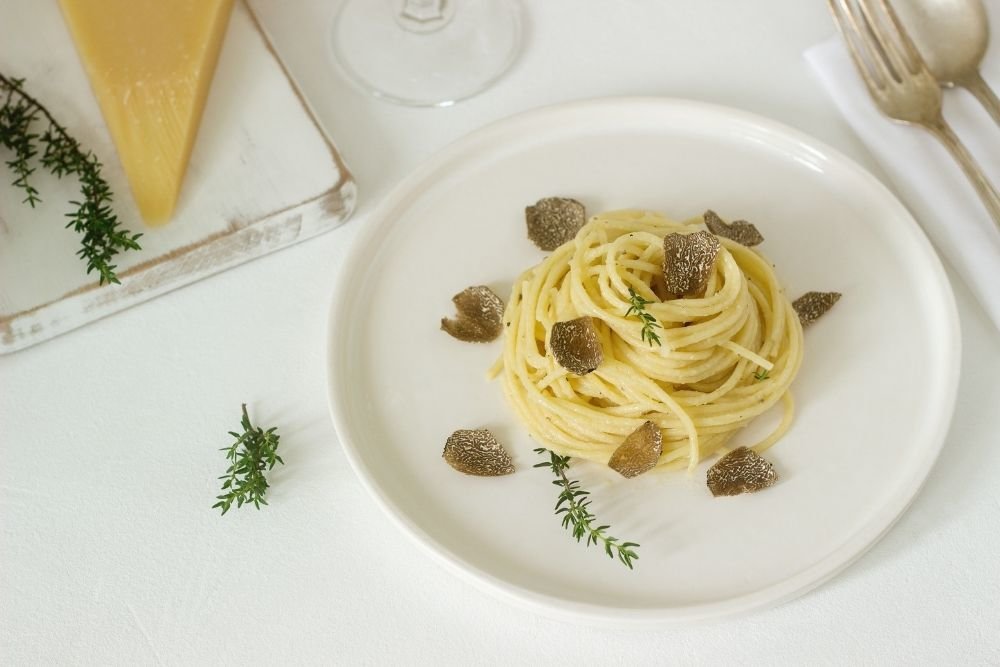 ---
Related post