Coniglio Alla Cacciatora with Montepulciano D'Abruzzo
---
Posted on 18 January 2022
Hunter's Stew with Rabbit is another classic country dish from Italy, with regional variations up and down the country. This hearty (and extremely simple) stew is another perfect winter warmer for the cold January and February months. Rabbit is not meat we tend to use a lot of in the UK, especially given its connotations with cute and cuddly bunnies. We have a strange mentality about these things, and if that's how you feel then don't worry, you're not alone. For those of you living in the countryside, however, you'll know that it's a very plentiful source of protein that's been available for farmers and hunters for many centuries. It's an incredibly healthy white meat too, rich in essential vitamins and oils, and lower than most in sodium. Wild rabbits are also very lean and low in cholesterol. Our advice if you're still not sure, is to get your butcher to portion up the meat before you pick it up. At least it will no longer look like a rabbit! Hunter's Stew is one of the simplest, and tastiest ways, to enjoy rabbit. There are only a few ingredients, and after 15 minutes of preparation, you can let the stew cook slowly for about an hour whilst you enjoy a well-earned, pre-meal glass of wine.
Ingredients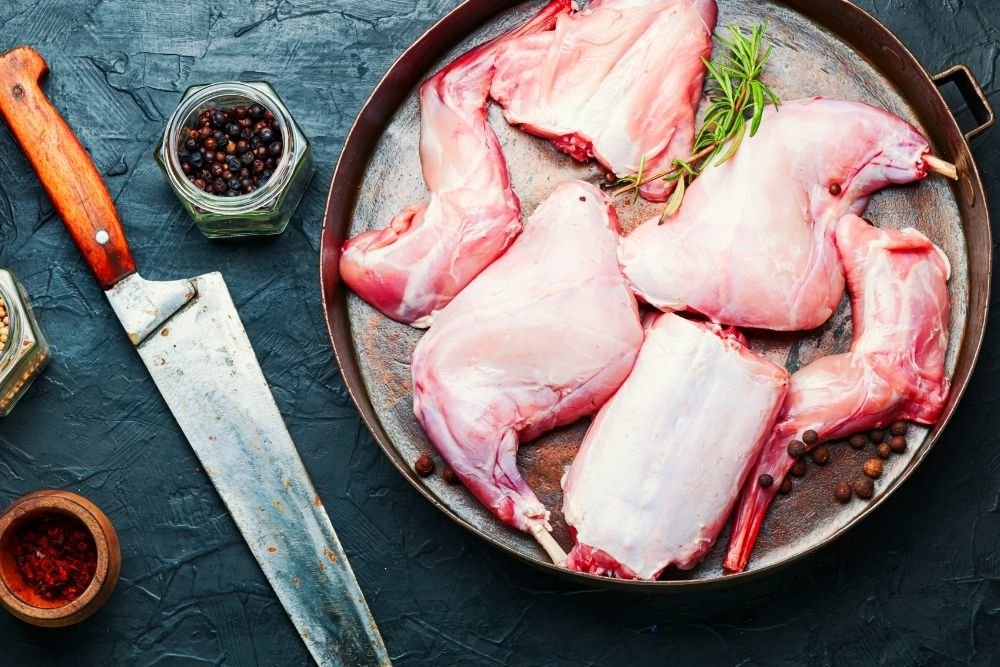 1 large rabbit, separated into 8 evenly sized portions
2 garlic cloves
3 sage leaves
2 anchovy fillets
1 glass of red wine vinegar (you can use white wine vinegar at a push)
Diced carrots and mushrooms are optional
250ml of water
2 tablespoons of capers Extra virgin olive oil
Salt and pepper to taste

Method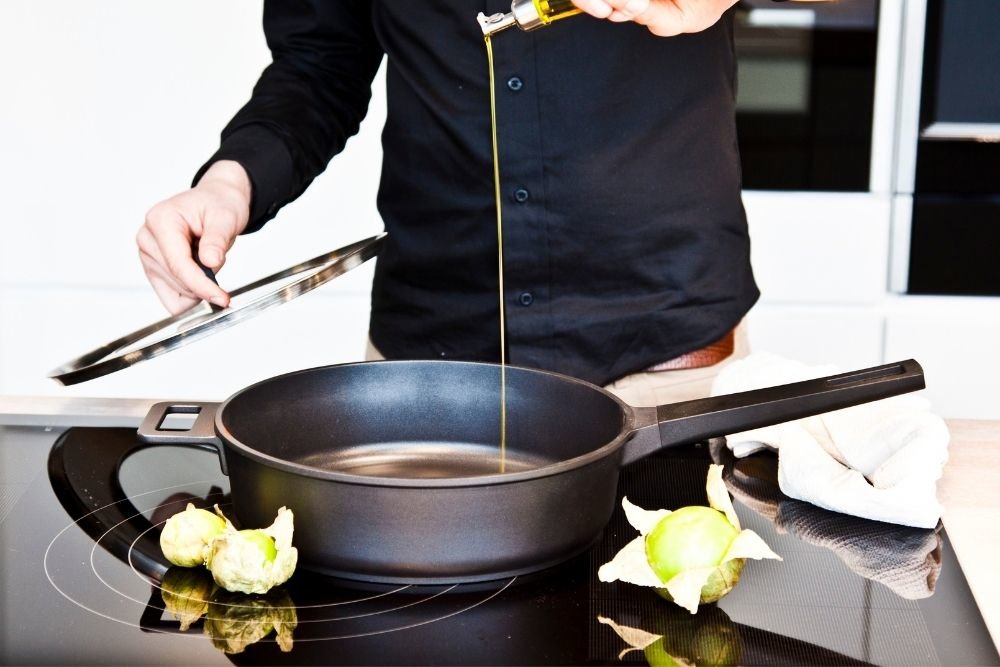 1) Add a good glug of olive oil into a deep-sided frying pan and place over medium heat.

2) Add the sage leaves, garlic cloves and anchovies, and sauté off for 2 minutes.

3) Next up, add the rabbit portions and fry them off until brown on all sides (turning occasionally with some tongues.

4) Add a pinch of salt and pepper (not too much as the anchovies add a saltiness, you can add more later to taste if you wish.

5) Add the red wine vinegar and turn up the heat to reduce.

6) Add 250ml of water and the optional vegetables, stir well, then place a lid on the pan and simmer the stew on low heat for 40 minutes.

7) Once the 40 minutes is up, and the rabbit is cooked through, add the capers to the mixture and stir them in for a minute or two.

8) Serve immediately with fried potatoes, green beans, and crunchy bread.
Wine Pairing with Hunter's Stew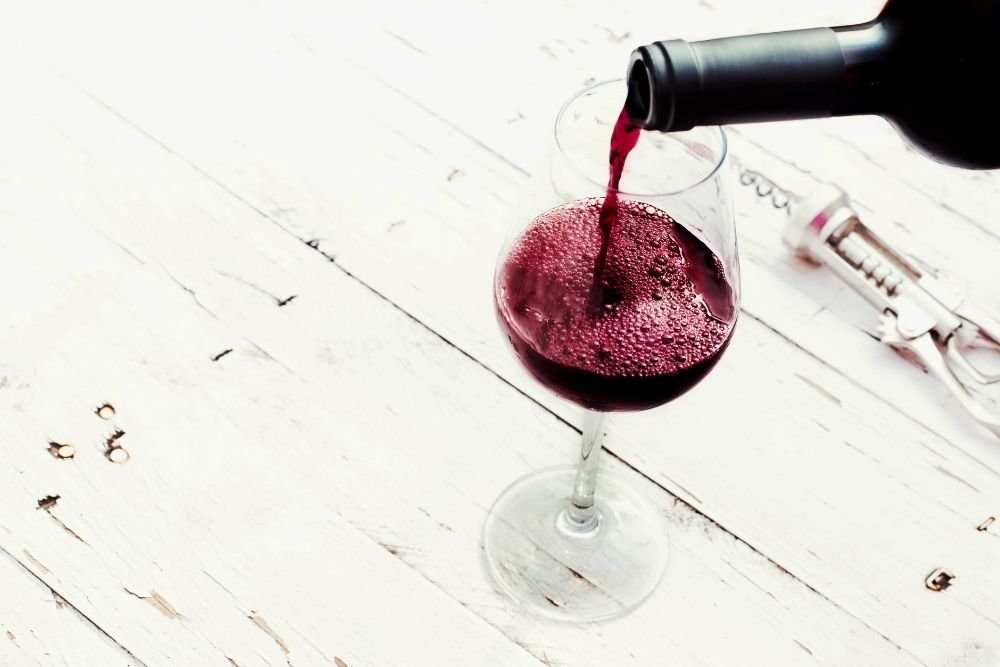 Rabbit is a great meat for wine pairing as you can usually use either whites or reds depending on the way you cook it and the accompaniments you serve with it. In this case, we'd advise red wines if you've used red wine vinegar, and white wines if you've used white wine vinegar.
The great thing about Hunter's Stew is that the saltiness in there will pop the flavours of any wine you wish to serve.
The big things to think about is the body of the wine and the acidity of the wine. If you're serving red wine, then anything bigger than medium-bodied will dominate the flavours and textures of the food too much, and you want some acidity to match the vinegar ingredient in the sauce.

Our pick for this would be Cataldi Madonna's beautifully balanced Montepulciano d'Abruzzo "Malandrino", a wine with a lot more flavour concentration than most wines from Abruzzo you might have tried, but with a balanced, medium-bodied, good levels of acidity, and lovely subtle tannins.

If you're going for a white wine then, on the flip side, you want at least medium bodied wines to cope with the sauce and what is relatively rich meat as far as white meats go.
We'd recommend Pietracupa's delicious Fiano Di Avellino from Campania, a full-flavoured white wine, with great citrus acidity and a distinctive almond nut finish.

Buon appetito!
---
Related post