5 Top Facts About Soave
---
Posted on 11 March 2022
Soave is one of the most iconic Italian white wine regions. Based near the city of Verona in Italy's northeastern Veneto region, by the 1970s it had eclipsed even the mighty Chianti in export sales to the USA alone.
A renewed interest from quality minded producers is now building on that economic success to return Soave to the upper echelons of quality in Italian white wines. Here are 5 top facts about the wines of Soave to whet your appetite for this often underappreciated region of Italy:

1) Made by an Iconic Italian White Grape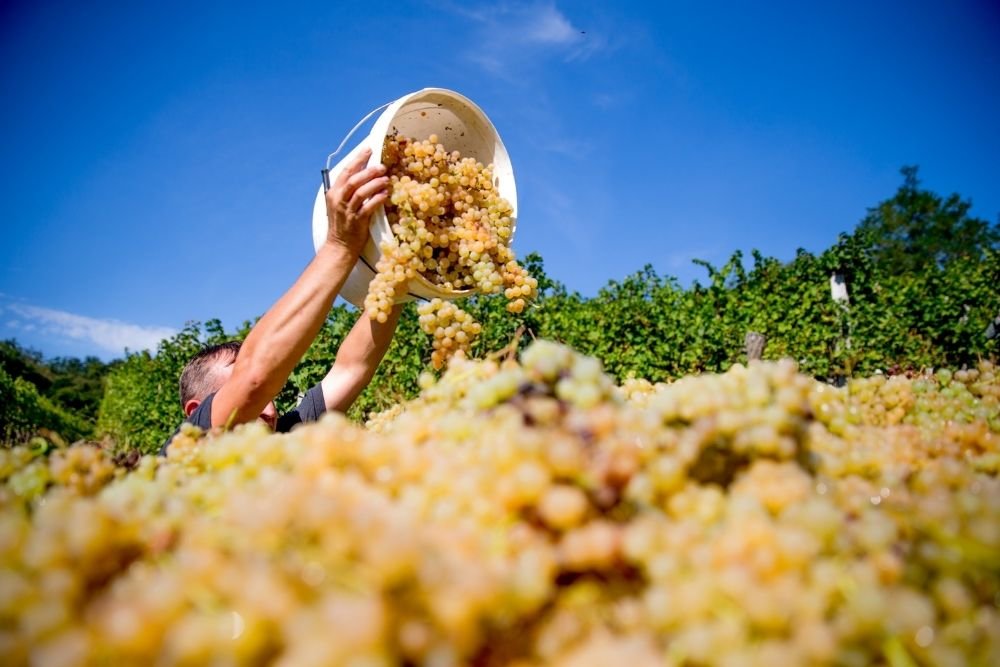 The wines of Soave are synonymous with one white wine grape in particular; Garganega. The production rules across the region require a minimum of 70% Garganega in the blend.
Although up to 30% of a combination of Chardonnay and Trebbiano di Soave are allowed, the percentage of Garganega is often much higher than the minimum.The Garganega grape provides light to medium bodied wines, with enough acidity to balance out the fruit and mineral flavours which often include peach, pear, honeydew, and citrus.
The best wines can include tropical fruits and almond notes.

2) Classico Means More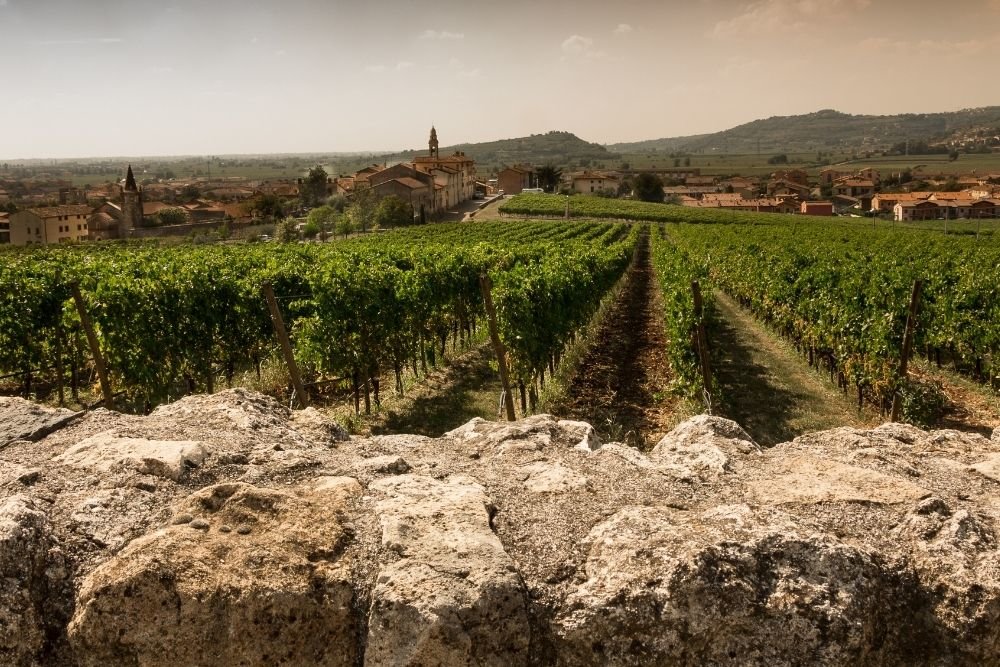 Soave was one of the first wine regions to join the newly minted DOC system in 1968. To take full advantage of this new status, the Consorzio of Soave radically expanded the area permitted for growing grapes for the wines that carried the name of Soave.
On the upside this meant that more could be produced for a thirsty export market, bringing fame and economic advantage to the region.
On the downside it meant that quality often suffered in the battle with quantity. To combat this, Soave joined many other wine regions in Italy (e.g.Chianti) in introducing a Classico zone.
This is the region within Soave that holds the original vineyard area, which in theory has superior terroir and should produce higher quality wines.
These vineyards are often found on the hillside slopes surrounding the towns of Soave and Monteforte d'Alpone

3) Based Around the Village of Soave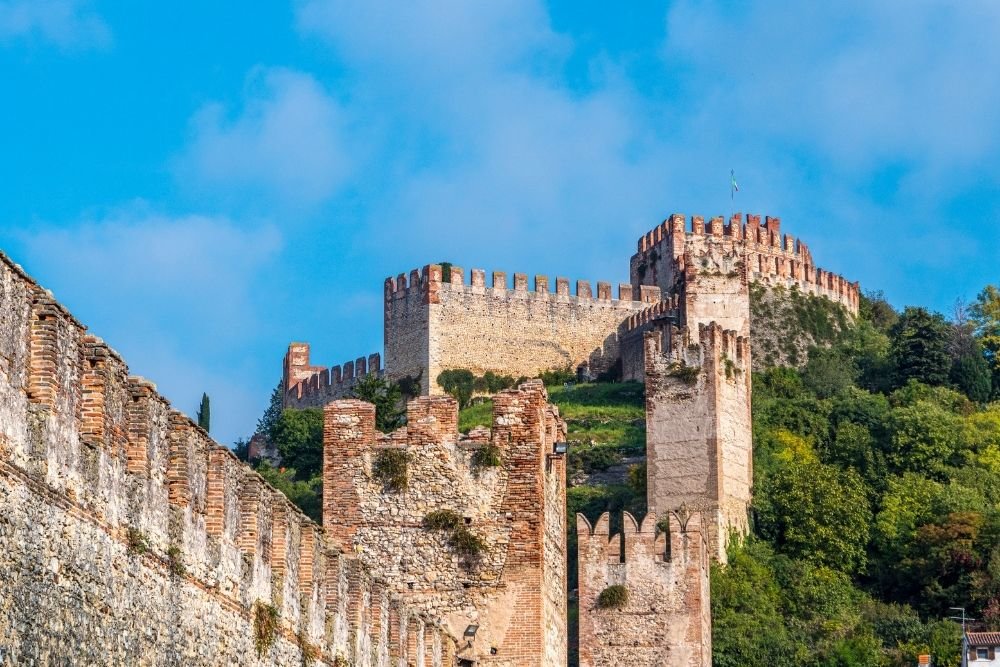 The name of the wine comes from the name of the town around which most of the historical vineyard area and production is based.
This beautiful medieval town was first populated during Roman times as a stop off point on the import trade route from Aquileia to Genoa. The medieval castle itself, whose walls are still visible to this day, was built in the 14th century and has been witness to the wars between Milan and Venice in the 15th and 16th Century, and even the Napoleonic wars of the early 19th century.
The town is also home to various 14th to 16th century palaces and churches built by successive rulers. It really does hold a wealth of history in a very small space!

4) Top Quality Recioto Wines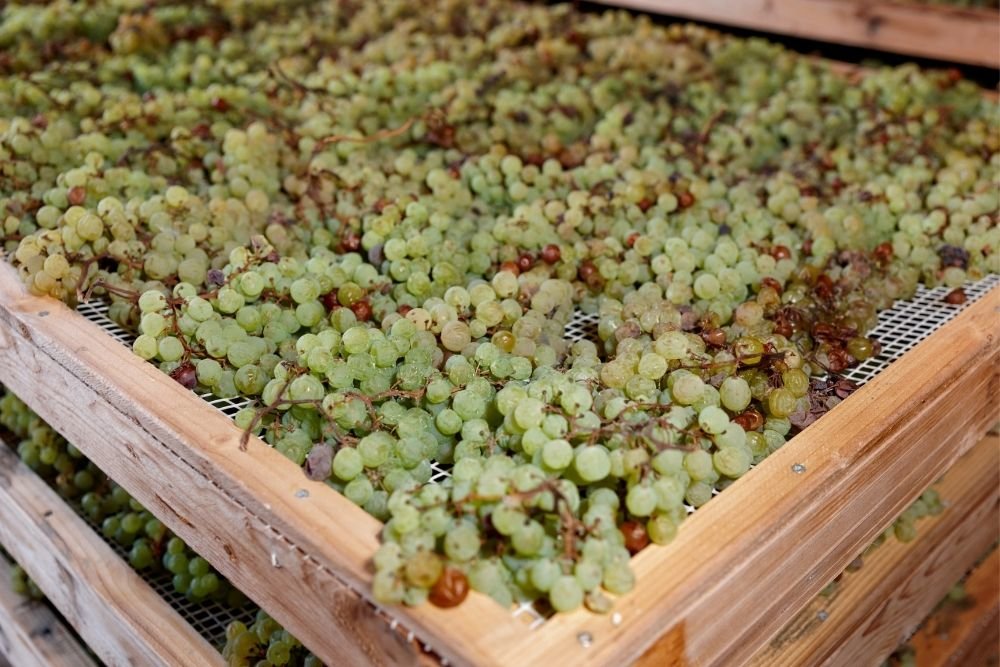 Although much less famed than the Recioto della Valpolicella from the neighbouring red dominant region, Soave produces some exceptional quality sweet wines.
Recioto wines are made by drying the grapes on the vine or on straw mats after harvest. Water evaporates from the grapes and concentrates the sugars, so much so that even when the yeasts have fermented the wines to around 14%, there is still plenty of residual sugar left giving a sweet wine.
Economic reasons mean that many producers favour producing dry Soave, as it's easier to sell in these times of low sweet wine sales, but if you can find some Recioto di Soave, it really is a delicious treat.

5) Famed Region for Fossils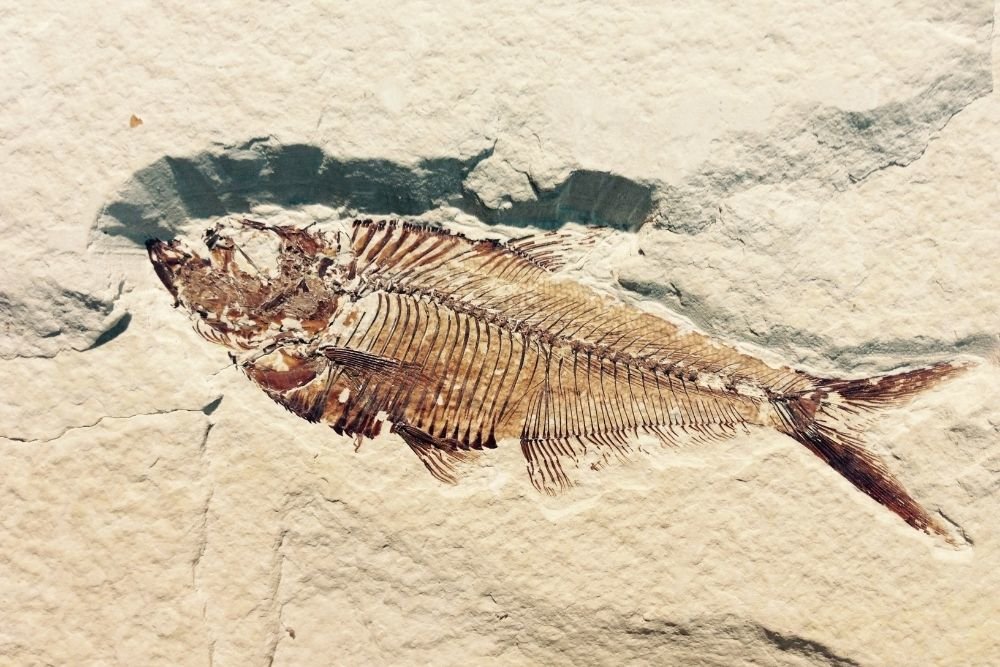 Slightly randomly for a Top 5 Wine Facts is the inclusion of fossils.
Many ancient sea creatures were left stranded in the region following volcanic activity leaving the vineyards of Soave are littered with some of the richest areas for fossils in the whole of Europe!
The so-called "Brecce Di Soave" contains countless examples from across the Pleistocene phases between 2,500,000 years ago to as recently as 12,000 years ago, which many fossils now stored at the Museo di Storia Naturale di Verona.
Great Wines from Soave to Try
We're got a couple of great wines from Soave, from the fabulous Monte Tondo winery, on offer on our online shop.
For the full selection of wines from this region, please head over to our dedicated Veneto page.
For some wonderful Soave wines however, use these quick links:


---
Related post