3 Amazing Spirit Matches with Christmas Puddings
---
Posted on 03 December 2020
Wine simply belongs on the dinner table and picking the right pairing for your dinner or your wine is one of the real pleasures of being a "foodie" or a "wine-o". But what about spirits?

So often with spirits it's about which glass to serve it in. Which temperature to serve it at. We even seem obsessed with what shape the ice cubes have to be! But food pairing? It never seems to be a priority when thinking about what spirit to buy and for which occasion. Well, with Christmas just around the corner, we thought we'd rectify this glaring omission, and share with you three fantastic spirit and pudding matches using traditional Christmas Puddings from across Europe that the Brits have taken to their hearts.

1. Panettone & Grappa di Bassano by Capovilla Distillati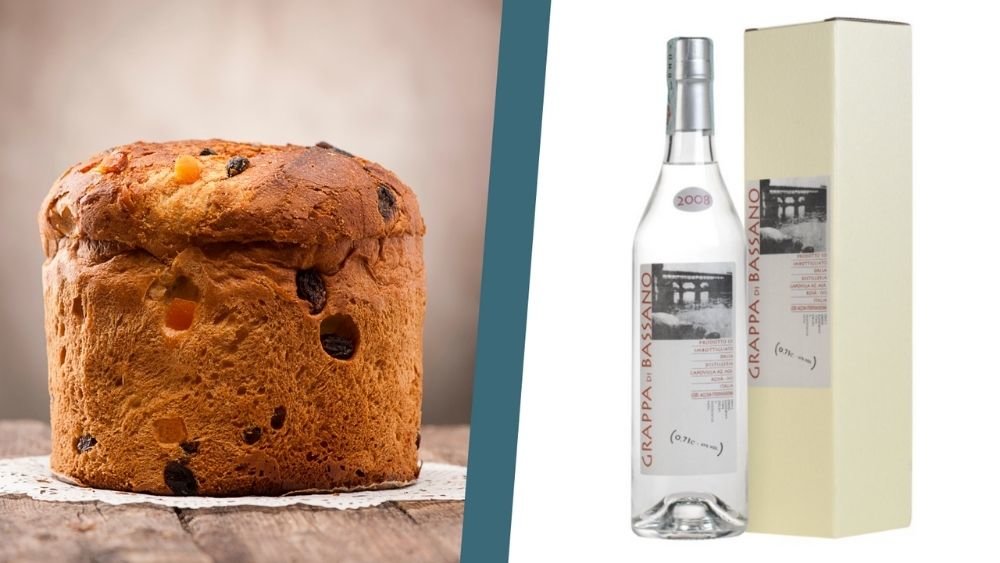 PANETTONE
Panettone is an Italian sweet bread, widely thought to have originated in ancient Rome, but with the modern version developed and perfected in Milan. The trick with making a great Panettone is both the proofing of the dough (a process that can take days) and then the dried and candied fruit included, usually consisting of candied orange, lemon, lemon zest, and raisins. Some versions can also have chocolate chips, but purists have it without. You serve it at room temperature and sliced it into wedges.

GRAPPA DI BASSANO
Grappa is an ancient Italian spirit made using grape pomace after wine grapes have been crushed to extract the juice for winemaking. The pomace is then soaked in the base spirit and distilled. The resulting spirit aims to capture the delicate flavor and aromas of the wine grapes whilst giving warming, but balanced, alcohol kick.
Grappa di Bassano by Venetian distiller Capovilla Distillati uses the pomace from Vespaiolo, Chardonnay, Cabernet Sauvignon, and Merlot grapes are grown on their own vineyards and hand-selected for this luxury grappa.

WHY IT MATCHES
Floral and fruity are the watchwords with both panettone and grappa, with both being relatively light-bodied desserts and spirits respectively.

2. Stollen & Nocciola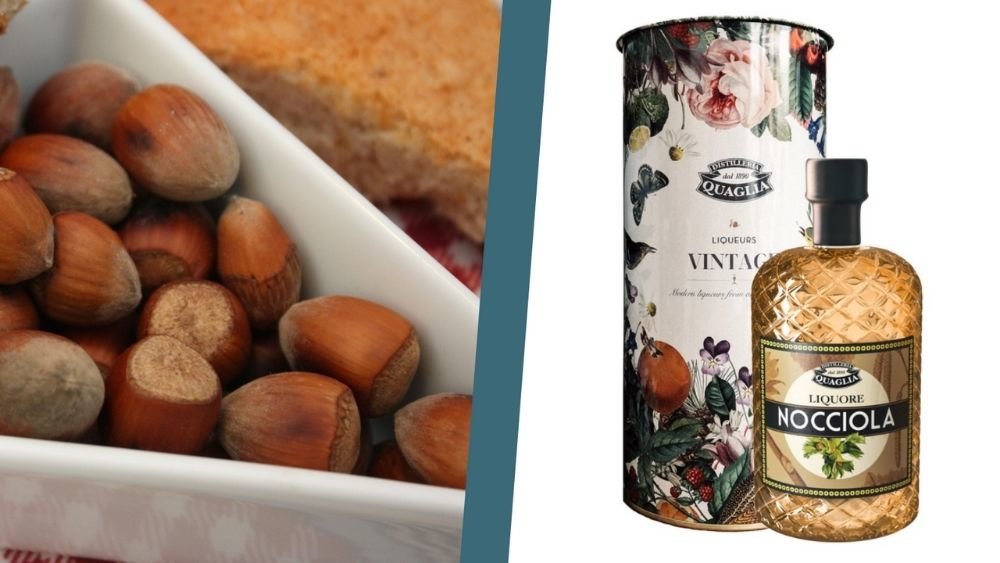 STOLLEN
Stollen is a fruit bread of nuts, spices, and dried or candied fruit coated with icing sugar. It's a traditional festive pastry from Germany and even has its own festival each year in Dresden, Stollenfest. Although Germanic in heritage, it's now widely available in the UK at Christmas time and one of the easier Christmas sweet bread to make at home so do check out some recipes online.

NOCCIOLA
Not a lot that Italians don't do with hazelnuts to be honest. For many years the hazelnuts were grown by grape growers to supplement their income, especially in difficult vintages. This still happens today, as a drive from Barbaresco to Barolo down the country lanes will attest to.

WHY IT MATCHES
The marzipan in Stollen gives that nuttiness anyway, but many Stollens also make use of hazelnuts to bolster the texture. A perfect fit!

3. Christmas Pudding & Brandy 23-years 1994 by Villa Zarri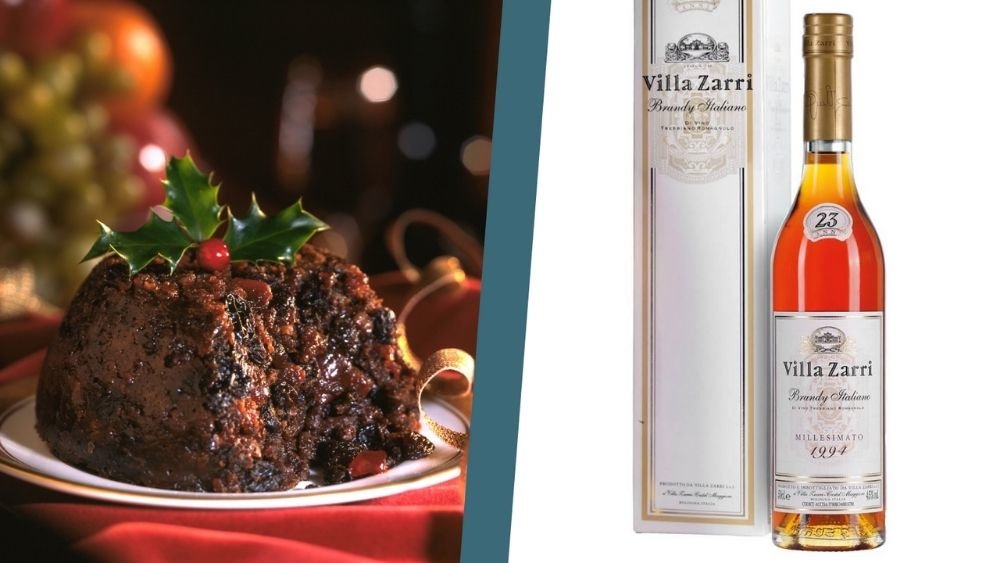 CHRISTMAS PUDDING
A true British and Irish fixture at Christmas time often thought to date back to medieval times, but one that really became famous from the 17th century onwards. A mash of suet, brown sugar, black treacle, and raisins (and plenty of family additions) is placed into a cloth or a mold and steamed for many hours. In order to add flavour and keep the moisture, it's traditional to add a drop of brandy to the mixture. When serving, pour more brandy on top of the pud and set it alight as you bring to the table. Just watch the table cloth!

23y.o. BRANDY 1994
Brandy is effectively distilled wine, and any brandy should always have a strong fruit-driven flavor. Villa Zarri's 23 years old is a blend of two brandies, both distilled in 1994 from wines from the Romagna region in Italy, though one is from the plains, one from the hills, and then aged in small oak barrels for 23 years before bottling. Aged flavours of tobacco and beeswax hit first, before the fruit notes of candied citrus and honey.

WHY IT MATCHES
Well…it's brandy, so it's perfect! A drop of this brandy in the Christmas Pudding will really make the rich mixture sing, especially with a lighted splash on its way to the table.

All these Italian spirits are currently available on the Libiamo Christmas Promotion, including gift boxes and free delivery. Head over now here!
---
Related post